31 Crochet Fingerless Gloves Patterns + Tutorials
Crochet a Pair of Fingerless Gloves
I know there are a lot of people who say, what's the point of fingerless gloves?  Well, if you work at a keyboard all day, fingerless gloves are a lifesaver!  I started wearing them myself when I worked in a warehouse.  It was so drafty and my hands were always cold.  This way before I ever thought to crochet my own hand warmers, so I would buy those really stretchy gloves and cut the fingertips off to be able to type.  Even now, I work inside an office building that is still chilly because of the equipment that I work with.  Electronics like cold air, but I really don't like it.
I also know a lot of people who are addicted to texting and if you are wearing full gloves, the keypad usually won't work.  Fingerless gloves are perfect to keep you online while keeping your hands warm at the same time.
I have found 31 fabulous patterns.  Most of these will only a few hours to make, so think ahead now as gift-giving season is right around the corner!
Get Hooked on Fingerless Mitts!
Tutorials
Mikey has a few tutorials for fingerless gloves.
Links for the Patterns in the Videos:
Fingerless Gloves Wristers   Check out the Flickr Gallery.
Final Video has no pattern but is so simple. It's Mikey's design.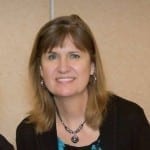 Be creative! 🙂 – Jeanne – The Crochet Crowd