5000 Ephemera Art Peices Computer Program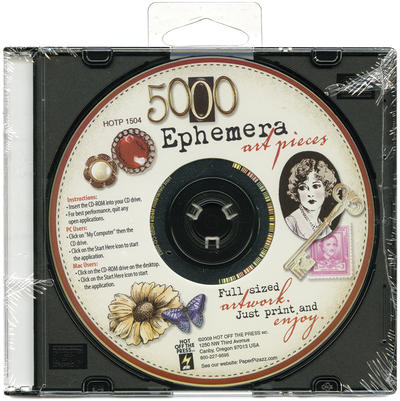 Ephemera Art CD-5,000 Art Pieces
For computer minded scrap bookers who are tired of buying stencils or stickers just for one or two stickers on the page, this computer program gives the user the power to print what they want that matches the scrapper's ideas for their pages. With 5,000 designs to choose, there are certainly a lot of great ideas to excite any scrap booker.
This is an application program and will need to be installed on your computer. For use on a PC or MAC.
Brought to you by HOT OFF THE PRESS… and the designs are Hot too boot!
For more crafting tools and materials for a wide variety of crafting areas, why not check out http://www.cutratecrafts.com. 15 – 30% Savings Everyday. Free shipping may be available, see details at http://www.cutratecrafts.com