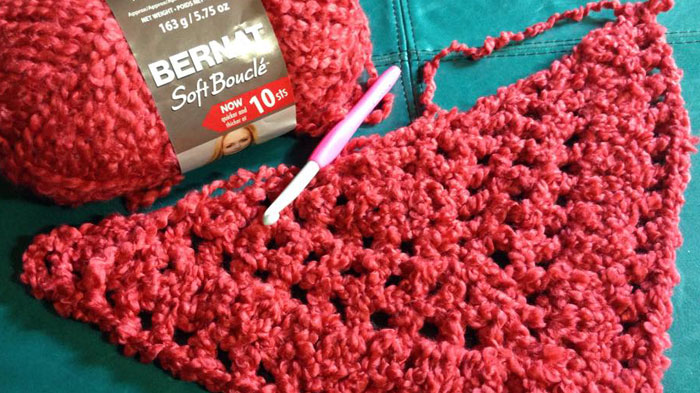 Assorted Boucle' Crochet Patterns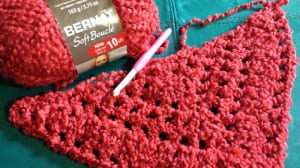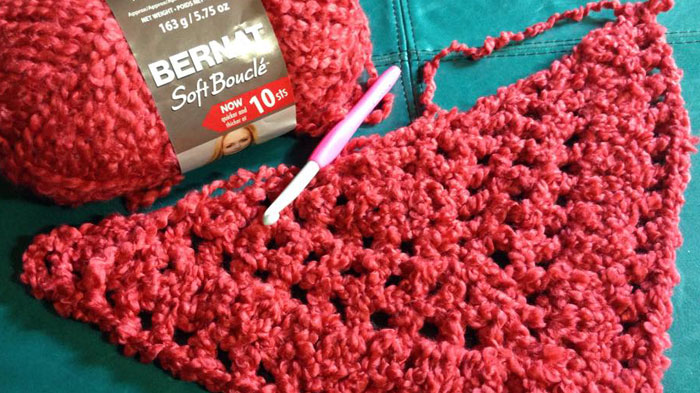 Boucle' Today Crochet Patterns

I received a few skeins of Bernat Soft Boucle' Yarn yesterday as a gift from a friend and I went on a search to find some patterns.  I have always admired this pretty yarn in the stores, but never actually bought any.  I was always a bit intimidated by it's texture.  Although it's very soft, I wasn't quite sure if I could handle crocheting with those bumps.
I know Mikey struggled with the word Boucle'. He thought for years it was a completely different word. He pronounced it "Beu-sell". He was thinking the C was soft with an 'S' sound. Very much like icicle.  Boucle' is pronounced as Boo-Clay. It's the name of how the yarn is manufactured and is the technical name for the process. The yarn has an uneven technique and pilling in the look when it's made to be fluffy and irregular.

So today's quest was to find a pattern to give this yarn a try.  Here is a list of a variety of patterns that would be fun to try with the Boucle' yarn.
My list of yarn-tastic crochet projects.

So which one did I choose?  I decide to try the Morning Has Broken Shawl.  I am loving this yarn.  The feel is super soft and this is going to be nice to put over my shoulders in my chilly office at work.  But be careful because frogging is not too easy.
Post on The Crochet Crowd Facebook wall any projects you have done and use #thecrochetcrowd #boucle'.  I'd love to see what you have done with this yarn too.
Be creative! 🙂 – Jeanne – The Crochet Crowd