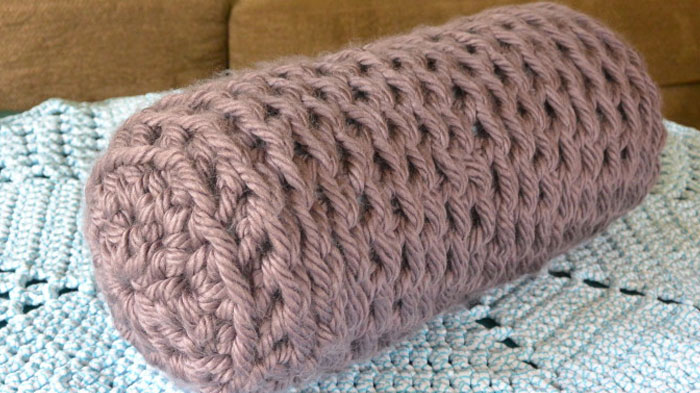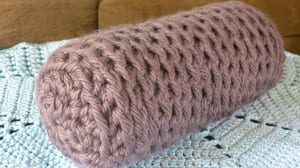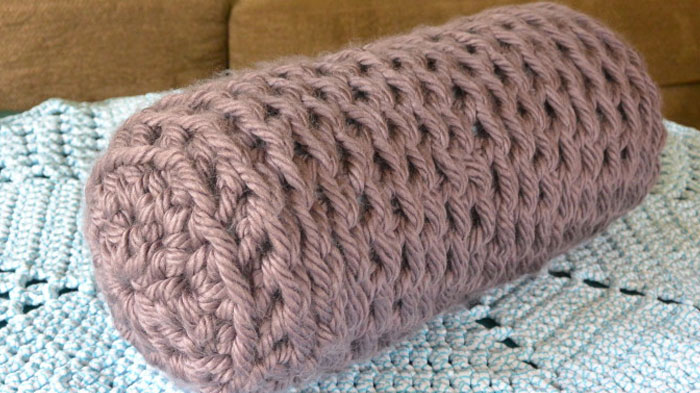 Color your World with Pillows
Wow, did you see all the fun color combos that Diva Dan came up with yesterday using the Bernat Big Blanket yarn?  I was so inspired that it made my head spin.
I have about a dozen projects that I'm working on right now, but I sure want to run out and grab some of this fun yarn.  I think that a lot of us really enjoy projects that are quick.  It is that instant gratification that we get from seeing a project completed so fast.
Mikey's video of the Bernats Bricks Blanket is going high on my list of projects because I think this will make a great gift with the holidays coming up soon.  But this month, I have already have to concentrate on things that need to be done by October 1st.
So I don't have time for a blanket, so I figure, why not do a quick pillow!  Pillows are fun because they can add a pop of color to your living space.  They take so little time.  You can see my Bulky Bolster at the top of this page that I made yesterday.  My husband picked up the pillow form for me the day before and he was quite surprised to see that it was already finished.  I used the Bernat Mega Bulky in purple on it, another great chunky option.
Here is a list of some fun pillows to try.  Not all of these use the big yarn, but they would all still work up pretty fast.
Which pillow would you pick for a quick weekend project?
Be creative! 🙂 – Jeanne – The Crochet Crowd