Beading 101 – Hot Off The Press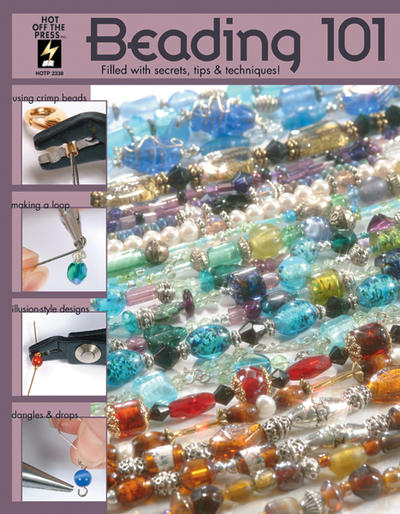 Hot Off The Press-Beading 101
Interested in making your own jewelry? Beading 101 is the right place to start in beginning to understand the skills behind jewelry making. Firstly, the beads used in the book are affordable and obtainable at most crafting and department stores.
I find this book takes the mystery of jewelry making by providing key tips for your success. Not sure what is going on? There are close up shots of what is to be done so you can gain a better understanding.
Projects including understanding colors. Using the bead design trays, tool usage, earring making, and most important is key descriptive knowledge about products used to make the jewelry.
With a bit of desire, you are sure to be successful when starting out with this book. You may find yourself never buying mass manufacturered jewelry again because you can make it yourself at a fraction of the cost!
For more crafting tools and materials for a wide variety of crafting areas, why not check out http://www.cutratecrafts.com. 15 – 30% Savings Everyday. Free shipping may be available, see details at http://www.cutratecrafts.com