Bernat Christmas Ball Make & Take
Mark Your Calendars for December 3rd, 2011.
Join me at Spinrite in Listowel Ontario from 10 am – 3pm. Live instore workshops throughout the day. This is a Yarn Tasting Event. No… you don't get to taste the yarn but you can try the new yarn and see what you think.
I have a special idea. We are going to provide a mixture of fabulous glass Christmas balls. Using Bernat Handicrafter Crochet Thread and a size D crochet hook. We are going to work together and make amazing ornaments. This is a free workshop where we make them together.
Join me Live at Spinrite Factory Outlet.
See Spinrite's Factory Outlet's Website for directions and store information.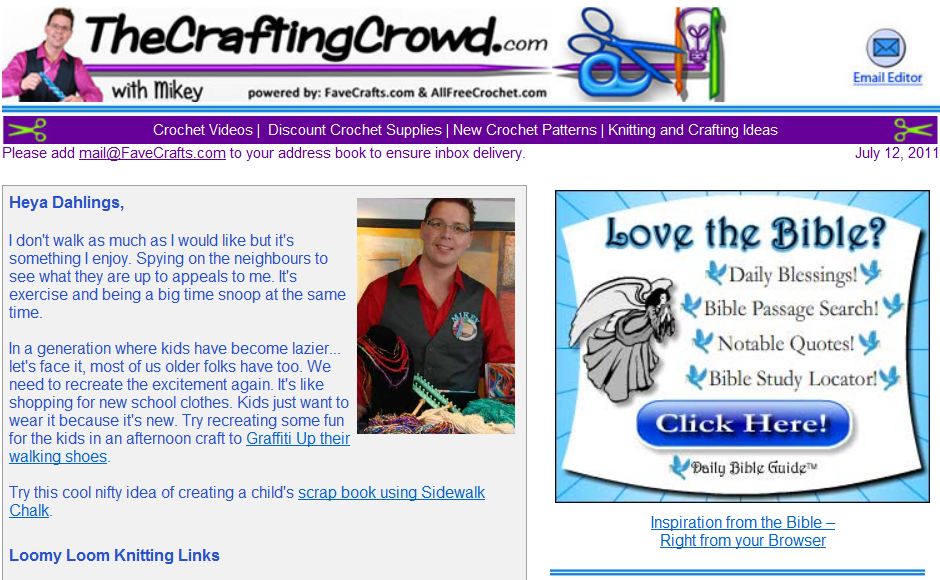 Sign Up For Spinrite's Factory Outlet Newsletter / Sales Flyer. Sent once per month to tell you about the sales coming. There are coupons, news, events and more on this newsletter. You can also be informed with what is happening on PlayGround Days exclusively at Spinrite Factory Outlet. Emails are not shared or sold. Sign up today.