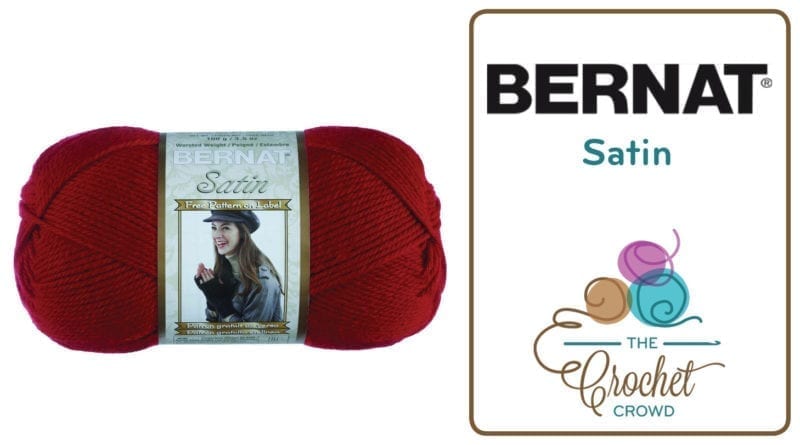 What To Do With Bernat Satin Yarn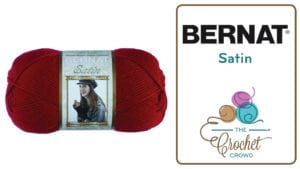 What To Do With Bernat Satin Yarn
Bernat Satin Yarn a premium acrylic yarn and is a staple yarn that has been on the market for 'years'. Though you don't see it talked about much on social media, it's a yarn that is highly used by crocheters and knitters alike. The quality of this yarn creates loyalty with users as it is great for everyday projects but also excellent for garments such as sweaters and more.
Bernat Satin comes in two formats. Regular format, with a ton of shades of straight premium acrylic. There are not variegates offered with the regular format. The entire line had modern takes of colours to choose from.
Bernat Satin has a sister called Bernat Satin Sparkle. There are not too many colours to choose from but the yarn has an added sparkle filament. The coral colour in this line is outstanding in person.
In live events, you see crocheters and knitters scooping up Bernat Satin by the armfuls when it's on sale. Myself, I have the entire collection in my library.
Crocheters love this yarn as the final look, due to the premium acrylic used in the fibers, has a lustre shine to the yarn. It's not like mirror shiny but it has distinctive presentation.
So if you are looking for everyday yarn, in premium quality and in awesome shades… Consider Bernat Satin Yarns. There are a ton of free patterns for this yarn on Yarnspirations as this yarn, as I mentioned before, has been around for years and the designers have been steadily building the patterns for this yarn.
See All Colour Choices
See all colour choices for this yarn at: Available Yarn Colours
Yarn Story
Bernat Satin is a luxury worsted weight acrylic yarn with a satiny soft finish and provides a defined stitch when knit or crochet.
Satin soft with a beautiful sheen
Content: 100% acrylic
Ball Size – Solids: 100g / 3.5 oz, 182 meters / 200 yards
Ball Size – Ombres: 80g / 2.8 oz, 146 meters / 160 yards
Care: Machine wash and dry
Gauge: 4 – Medium – Worsted
Knitting Gauge: 18 sts and 24 rows with a 5 mm (U.S. 8) knitting needle
Crochet Gauge: 13 sc and 14 rows with a 5 mm (U.S. H/8) crochet hook
Use for: Knit and crochet garments, accessories, and home décor
Gallery
Click on the pic to get the free pattern.