Big Bump Yarn by The Bagsmith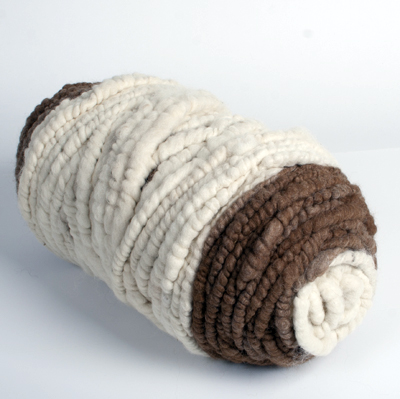 Big Bump Alpaca Yarn Balls
This is called Big Bump Yarn by The Bagsmith. I am using this yarn and extreme size U Crochet Hook to create a Tunisian Rug. The Crochet Hooks by The Bagsmith are custom made with superb quality standards.
It's actually whipping up extremely fast that I am already thinking of what more I can do with my extreme hook and more yarn that I have in my stash. The colouring you see is called Cream Fawn. 
The yarn is a mix of 70% Alpaca, 14% Wool & 15% Nylon. Due to the natural fibers that are not dyed, no two Yarn Bumps will be alike. This weighs 3 lbs and is about 140 yards long. This is what is hot on my hook lately.