Got Yarn? We Do!
Spinrite Factory Outlet is offering a $150 Gift Basket loaded with books, hooks and yarns. All members of The Crochet Crowd and Spinrite Factory Outlet Fans are ellgible for this draw.

Assorted yarns are from the famous E-Tent where yarn is priced at ridiculously low prices. Even with shipping, consumers still save bundles of cash. Visit the E-TENT and see for yourself how cheap the yarns are! Most are brand names too!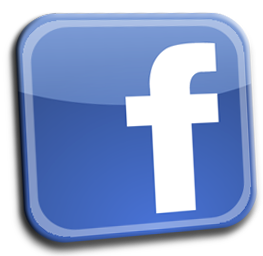 Need an extra ballot? All orders on the Spinrite E-TENT between April 8th – April 30th, 2014 will be entered in. If you make several purchases, each order gets an extra ballot.

In the meantime, you can Go to Spinrite's Factory Outlet's Facebook Page and give 'em a Like. We love when they give stuff away. Saying 'Thank You' on their Facebook wall shows your appreciation.
Contact Information for Spinrite Factory Outlet: 230 Elma Street West, Listowel Ontario Canada, Phone 519-291-3951, Toll Free 855-900-3951. Hours are Monday to Saturday from 10 am – 5pm.
How To Enter The Giveaway
You may only enter our challenge 1 time. Multiple entries will void ALL of your entries made.

When submitting your email, please include your full name and address. If you have forgotten to include your name or address when you entered, you may email us back right away. Any entries where a name and address is missing are automatically void and will be deleted. It is important that if you email us back, please use the same Subject Title only. Do not add anything extra to the subject title. 

Do not send entries to The Crochet Crowd or Spinrite Factory Outlet in any other way than the email provided below. Instant Messages, Facebook Wall Postings, and other email addresses for The Crochet Crowd will not be accepted.

Contest Entry is from 1 pm Eastern Standard Time April 8th, 2014 and ends on April 30th, 2014 at 6 PM Eastern Standard Time.

Contest will be drawn on Tuesday, May 6th, 2014. Stay tuned to The Crochet Crowd and Spinrite Factory Outlet Facebook Pages to find out the winner.


Everyone on Planet Earth qualifies to enter this challenge. The shipping to your location is included into the prize giveaway.

The drawn is random, it's anyone's gift to win.

Your email is kept in strict confidence, we do not share, rent or sell our email lists. We will not add your email to our free newsletter lists. After the winner has been selected and confirmed, all emails are deleted for privacy protection.
TO ENTER YOU MUST FOLLOW THIS SIMPLE INSTRUCTION
Send Your Email to Mikey's Help Desk,
 Subject Title Your Email Must Read: Yarn Giveaway

Include your Name and Address Only
Additional Bonus Ballots Will Be Issued
To Get An Additional Ballot into the Draw. Any orders placed at The Spinrite E-Tent will receive any additional entry for each order April 8th – April 30th, 2014.

Do not add any more to the the Subject Title or change the name of the subject title. Our email filter is looking for this name only. We are not responsible for any emails that go missing as a rsult of the email subject line being changed.