Tips For Cruise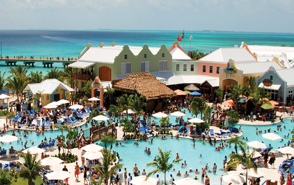 If you have never cruised before. Here are some tips: 
Airport & Shuttle Services
If you are flying to the airport, ask about shuttle bus services from the airport to the port. Ask about timing from airport so you can either fly in the night before or arrive the same day as departure.

Ask what time the ship is departing.
Map of Ship
Review the website and get a map of the ship in advance. This will help you to know where to go once you get onto the ship. 
Controlling your Costs
Coffee, tea and some fountain juices are free on board at select locations throughout the boat. All other beverages are extra.

Carnival Offers a Bottomless Bubbles Card. By purchasing this card, soda pop drinks on the house. A can of coke on board is approximately $3.00. This card pays itself off really quickly and is unlimited. Ask our agent about this.

For those who prefer alcohol drinks, there is a package you can purchase to ease your bill. Ask our agent about this.
Spending Money on Board, Sail & Sign Cards
There is no exchanging of currency on board.

All services purchased on board are charged to your boarding pass card which is called "Sail & Sign Card". Ask our agent how this works.

You may want to bring a lanyard to wear this card around your neck for easy access.