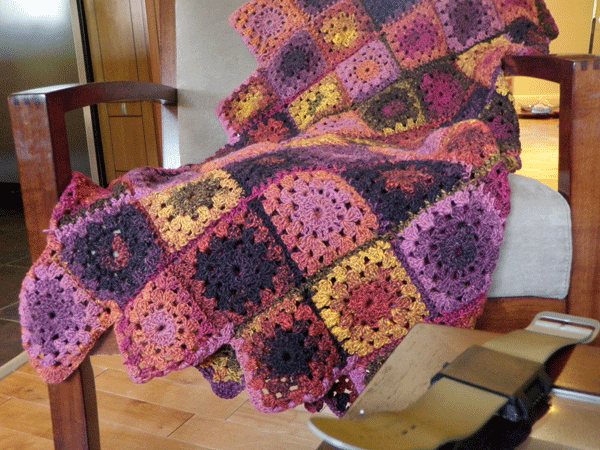 Crochet Bumble Berry Afghan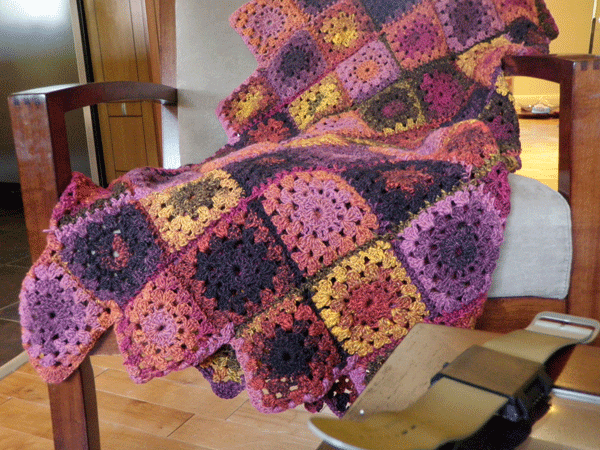 This Bumble Berry Afghan is one of my most popular designs in my entire pattern collection. The pattern has an artistic look to the afghan due to the Bernat Mosaic Yarn that was used in it. Though it appears I changed colour for each square, the reality is that the yarn was so slow in transition that the colour transitions made each square look unique.
If you are looking to create something fun and unique, this is the afghan I strongly recommend. I have taken this afghan to countless shows and it's a show stopper everytime.