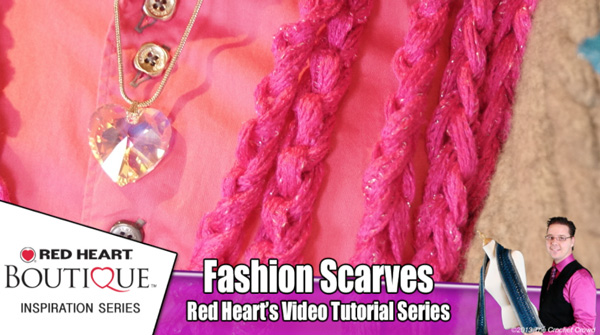 Chain Scarves with Red Heart Sashay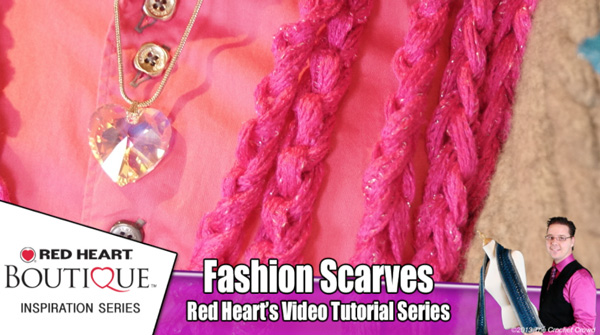 In today's video, you will learn how to use Red Heart Boutique Sashay to create the most wicked chain scarves. I have also provided a written pattern below for you to access. One scarf can be made in less than 15 minutes. 
In this video, you will have learned that Sashay got an update and 6 new colours are now available in the variegated yarn look. Those colours include Twist, Boogie, Disco, Tutu, Conga and Shuffle. You will have also learned that 2013 is the launch of Red Heart Sashay Solids. Find solid colour sashay now available in Aran, Grey, Black, Turquoise, Pink, Purple, Blue and Red.