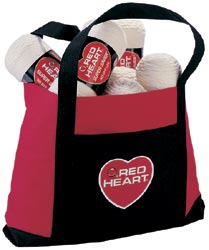 Submitting for the Crochet Crowd Challenge is really easy.
Please email your photo to:
Please use Subject Title: Challenge
You must include your name and full mailing address to qualify.
Attach your photo.
To avoid your email from being misdirected and hitting our junk box. You must use the Subject Title stated above. We are not responsible for emails that are misdirected as a result of a submission not following this procedure.
Disclaimers
To be fair to all challenges, we are firm on the deadlines that are assigned prior to the launch of the challenge. We do not make exceptions for late entries which may include forgetting to enter, medical or financial restrictions.
If your entry isn't in the main gallery after 3 days of sending and you know you have emailed us, please contact us again with the picture and details. It is possible that your original email may have not arrived. We have known cases where sometimes a responder is sent to confirm we have received an email but we haven't actually received the email. You may need to email us your confirmation email to prove it was sent if this is the case.
We are not responsible for lost or misdirected emails and/or for challengers who have not followed proper procedure when submitting photos to us. Remember, posting a photo on Facebook isn't considered an entry. It must be emailed to us to qualify.
Finally, the winner is a random choice at the end. The purpose of the challenges is to do something cool as a community. This challenge is not intended to be a serious contest or be competitive. The key is to learn new skills.