Colourful Roots Museum Project – Finished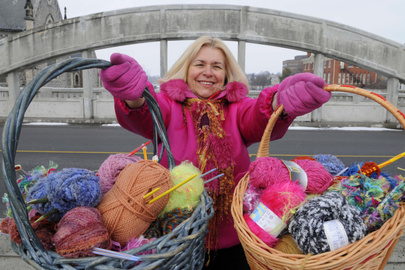 Sue Sturdy, mastermind of yarn bombing and exhibits to raise awarness for charities and worthy causes is at the helm for the Brampton Ontario Museum coming this September 2012. Have you ever wanted your work displayed in an art gallery / museum? Now is your chance to take part in a historical grand opening where the museum and art gallery are being joined by an underground tunnel with a secret underground garden. Find out how you can get involved.
1,000 Flowers Collected To Date.