Live Event & Online Giveaway
Yarn It & Gift It with Mikey
Mikey is back at Spinrite Factory Outlet on November 16th, 2013 from 10 am – 3 pm. It's a Christmas Party with Mikey live in the store. The specialty is yarn tasting with simple projects that can be done really quick for giving it away as Christmas gifts.

There will be snacks and beverages throughout the day as we celebrate together.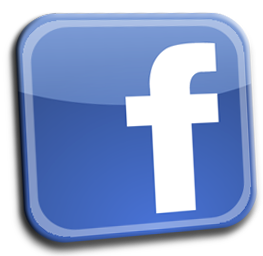 In the meantime, you can Go to Spinrite's Factory Outlet's Facebook Page and give 'em a Like. We love when they give stuff away. Saying 'Thank You' on their Facebook wall shows your appreciation.

Spinrite has also just opened their new Year Round eTent where you can shop comfortably from your home. Buy discontinued and severely reduced priced yarn directly online from them. Visit their eTent to see what the hype is all about! Now you don't have to wait for their tent sales to open up in their parking lot when they clear the yarn! That's a party in itself!
Find Spinrite Factory Outlet at 230 Elma Street West, Listowel Ontario Canada, Phone 519-291-3951, Toll Free 855-900-3951. Hours are Monday to Saturday from 10 am – 5pm.
How To Enter The Giveaway
You may only enter our challenge 1 time. Multiple entries will void ALL of your entries made.

When submitting your email, please include your full name and address. If you have forgotten to include your name or address when you entered, you may email us back right away. Any entries where a name and address is missing are automatically void and will be deleted. It is important that if you email us back, please use the same Subject Title only. Do not add anything extra to the subject title.

Do not send entries to The Crochet Crowd any other way than the email provided below. Instant Messages, Facebook Wall Postings, and other email addresses for The Crochet Crowd will not be accepted.

Contest Entry is from 9 am Eastern Standard Time November 13th, 2013 and ends on Saturday November 16th, 2013 at 5 PM Eastern Standard Time.

Contest will be drawn at 12 noon Eastern Standard Time on Tuesdsay, November 19th, 2013. Winner will be contacted via email. Winner will be announced on Facebook as well as our weekly newsletter.

Everyone on Planet Earth qualifies to enter this challenge. The shipping to your location is included into the prize giveaway.

The drawn is random, it's anyone's gift to win.


Your email is kept in strict confidence, we do not share, rent or sell our email lists. We will not add your email to our free newsletter lists. After the winner has been selected and confirmed, all emails are deleted for privacy protection.
TO ENTER YOU MUST FOLLOW THIS SIMPLE INSTRUCTION
Send Your Email to Mikey's Help Desk,

Subject Title Your Email Must Read: Yarn Giveaway

Include your Name and Address Only

Additional Bonus Ballots Will Be Issued
To Get An Additional Ballot into the Draw. Any orders placed at The Spinrite E-Tent will receive any additional entry for each order from 9 am November 13th to November 16th at 5pm Eastern Standard Time.

Do not add any more to the the Subject Title or change the name of the subject title. Our email filter is looking for this name only. We are not responsible for any emails we receive where the email subject title has been changed.

---