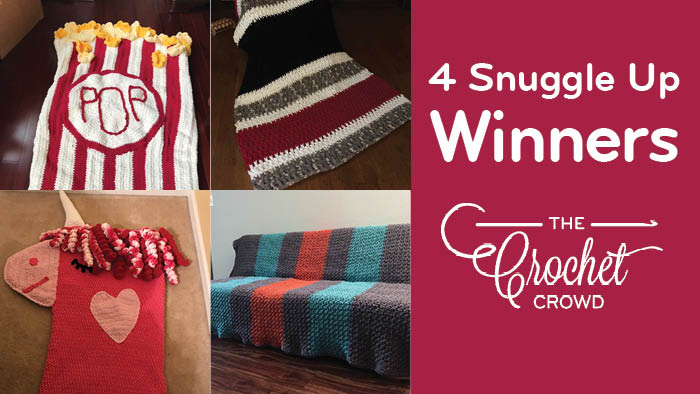 Crochet 4 Snuggle Up Winners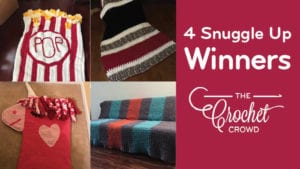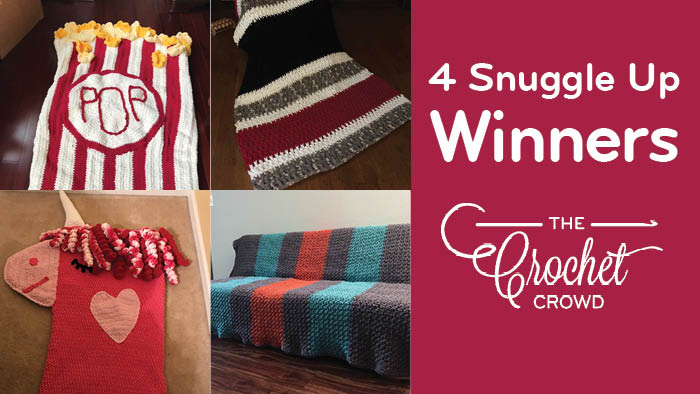 Crochet 4 Snuggle Up Winners
The Crochet Snuggle Up CHallenge winners have been randomly selected. Crocheters have the option to complete one or more of the projects in this challenge. Each featuring Bernat Blanket Yarn.
Each one of the winners will be getting a free box of yarn that matches the yarn quantities that are in the project they completed. They can either make another of the same project or use the yarn for something else.
You can view all of the entries here.
The winners were as follows:
Popcorn Snuggle Sack – Debby from TX
Unicorn Snuggle Sack – Shannelle from SC
Hibernate Blanket – Esther from TX
Lush Life Blanket – Shana from KS
Over the next month, these winners will receive a box of yarn on their doorstep!
Thanks to everyone for playing along. All of the entries were inspiring!
Gallery of Winners