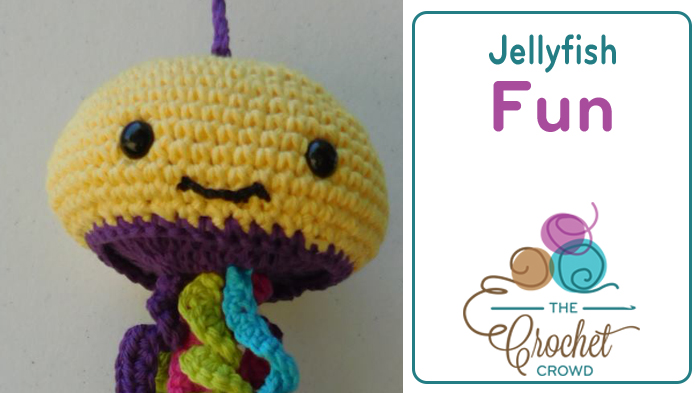 Crochet a Jellyfish & Many Sea Creature Friends Patterns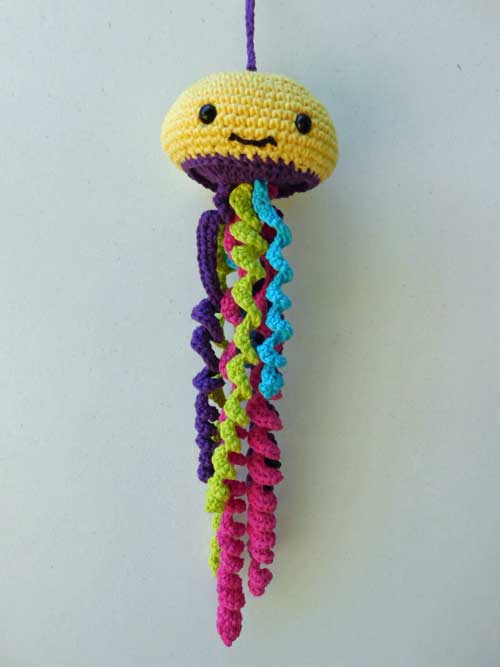 Jellyfish Gone Wild!
What has happened to my Facebook News Feed?  Lately, it has been covered in crocheted Jellyfish!
Since I love keeping up with all things popular in crochet, I had to track this latest craze down.  I found the most adorable Jellyfish at the blog, One Dog Woof.  The author, ChiWei, says she originally made this pair for her kids to dry the hands on the tentacles, but the kids are just having more fun with them as snuggle dolls.
I was thinking about jumping on the bandwagon myself, but I have so much projects going right now that I just can't do it.  But Laura Jean has whipped up a couple of these cute creatures.
Back in 2013, Mikey, Diva Dan and 100's of Crochet Crowders created a Crocheted-Arium for Creativ Festival (see gallery) using hundreds of beautiful sea creatures with the help of The Crochet Crowd.  Here are a list of the patterns that were used if you would like to create your own aquarium of fish and friends!
Super Adorable Little Octopus
Over 100 Assorted Sea Creatures. Items with + in front require a free membership or are a paid pattern.
Baby Harp Seals
Sting Ray
Super Cute Mermaid and Crab Patterns
Clam with Pearl
Jellyfish Jam Fest
Octopus Plushie
Jellyfish
Orca Whale
Go Fish
Manta Ray with Fish Buddies
Bashful Starfish
Whale with Sailor Hat & Life Preserver
Sea Grass
Eel Grass Circus Seal Toy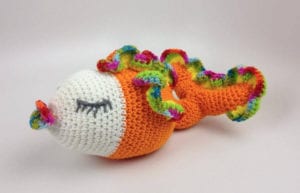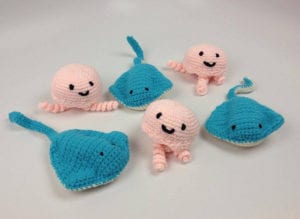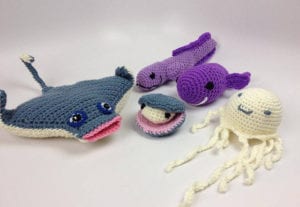 Click Here to see the entire Flickr Gallery and enjoy the inspiration.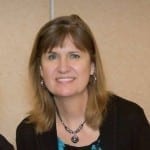 Be creative! 🙂 – Jeanne – The Crochet Crowd