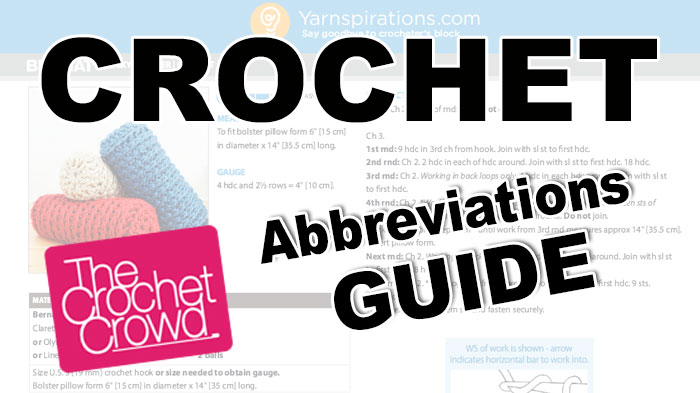 Crochet Abbreviations Guide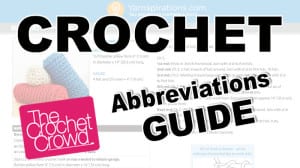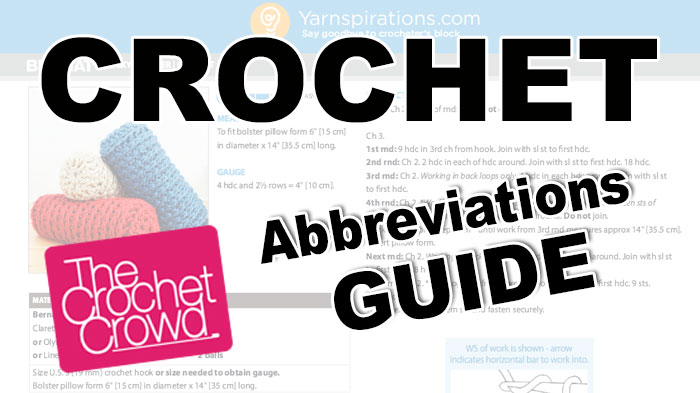 Crochet Abbreviations
Crochet abbreviations are used in patterns. If you are new to crochet, it may take you a bit to get used to seeing short form abbreviations in the instructions. This is done so that patterns don't have to be mini novels. It can simplify instructions. The list is general and typically if a designer has used something unusual, they generally make a note and explain the abbreviation.
Crochet abbreviations and terminology has become standard thanks to the Yarn Craft Council of America. It is council where yarn companies and designers come together to create standards where yarn users, like you and I, can count on being the same. If you look at yarn ball labels in the major retailers, you will notice the terminology, symbols and more are similar between all major yarn manufacturers.
Not everyone follows this standard, there are some new designers that are unaware of standards that are in place and may make up their own abbreviations. Usually these type of patterns are self published. Following a standard makes it easier for everyone.
The terms are in North American Standards.
alt – alternative
approx – approximately
bp – back post
blo – back loop only
bpdc – back post double crochet
beg – beginning
ch – chain
cl – cluster, usually assigned in pattern to give the instruction on how many stitches that make up a cluster.
cont – continue
dbl – double
dc – double crochet
dec – decrease
dir – directions
dnt – do not turn
dtr – double treble
ea – each
ex sc – extended single crochet
flo – front loop only
fp – front post
fp dc – front post double crochet
fo – finish off
foll – following
gr – grams
gr – group
hdc – half double crochet
hk – hook
in – inch
inc – increase
inst – instructions
lp – loop
mr – magic ring
oz – ounce
pat st – pattern stitch
pc st – popcorn stitch
prev – previous
puff – puff stitch, usually assigned in pattern to give the instruction as puffs can be different.
rem – remaining
rep – repeat
rnd – round
rs – right side
rsc – reverse single crochet
sc – single crochet
shell – usually assigned in a pattern to the stitch combo needed to make shell.
sk – skip
sl st – slip stitch
sp – space
st(s) – stitch
tog – together
tr – treble
dbl tr – double treble
ttr – triple treble
v-st – v stitch, usually assigned in a pattern to the meaning
ws – wrong side
Colours
MC – Main Colour
A – Z – Colours in a pattern are usually represented by assigned letters.
Conjunctions of Abbreviations
Some of the terms can be used in conjunction with each other. Here are some examples:
2 tog sc – next two stitches will be a single crochet done together to reduce stitch counts.
2 inc sc – next stitch will have 2 sc in the same stitch to increase stitch counts.
1 sc in next 10 sts – 1 sc in each of the next 10 stitches.