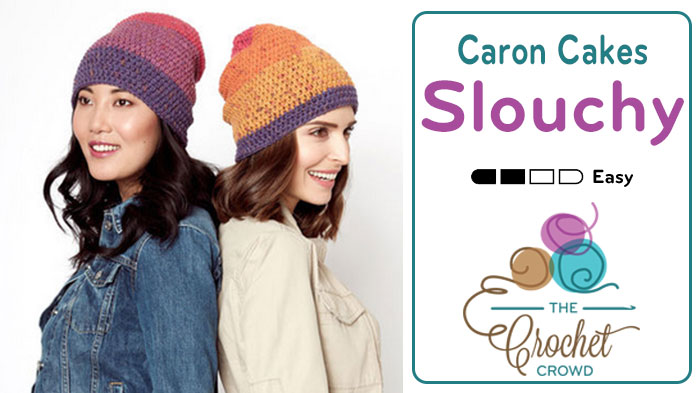 Crochet Beanie Slouchy Featuring Caron Cakes + Tutorial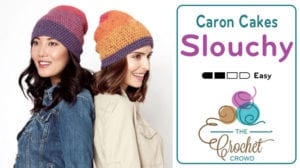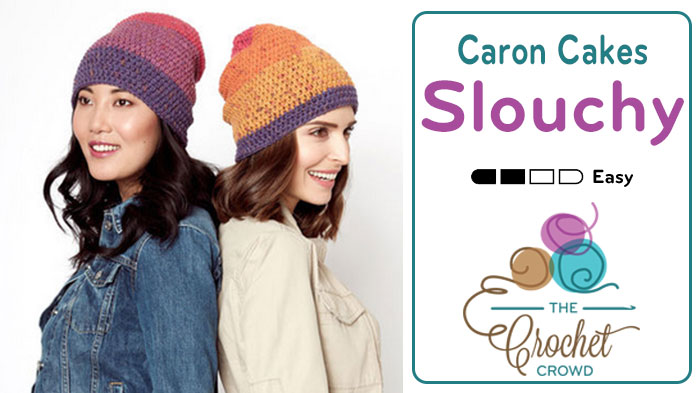 Crochet Beanie Slouchy
The new Caron Cakes yarn has a Slouchy Hat on the ball band for a pattern. This is an easy level hat where the yarn changes colours on its own to make it really cool. The colours used in the original picture is called Funfetti. The colour Mikey used in tutorial is called Faerie.
This is an easy level hat featuring the half double crochet stitch. Each and quick to make. Follow the tutorial if you need any help.
The free pattern is in two locations and only available on Michaels.com or on the ball band. Choose the free link pattern for the country that best matches you. Michaels has a USA Website and Canadian. You need to choose the correct link for your country so the link will work.
Have fun with this new pattern and enjoy your Caron Cakes.
Tutorial