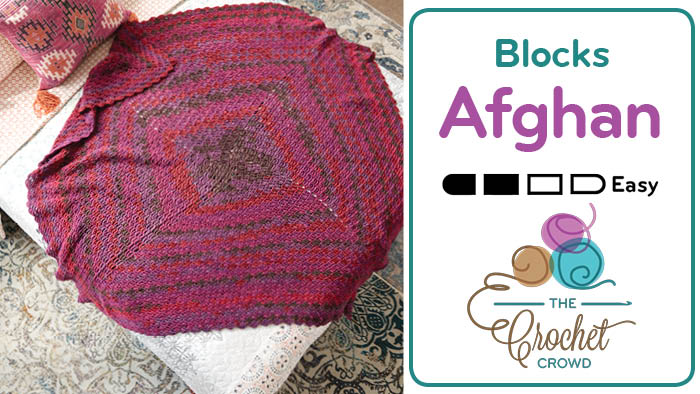 Crochet Boho Stacking Blocks Afghan + Tutorial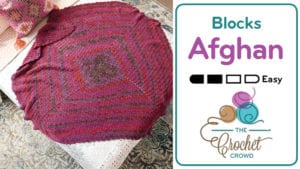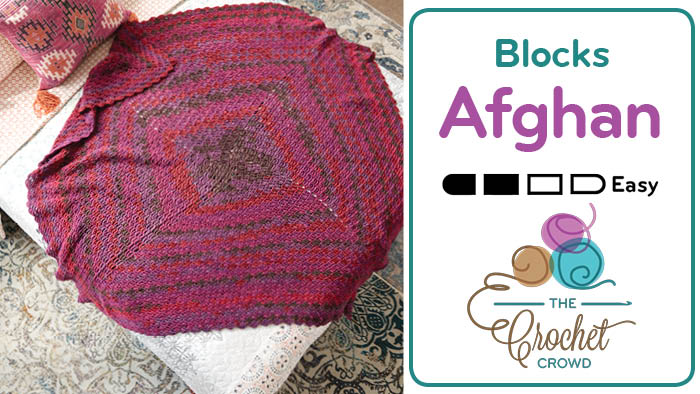 Crochet Stacking Blocks Afghan + Tutorial
The Crochet Stacking Blocks afghan is essentially a corner to corner, C2C, technique working from the center going outward to form a square. The sides step like a corner to corner. With the help of the Caron Big Cakes, you will see results of excellent colour transitions and this pattern is easy to master.
The tutorial below will help you get started.
Patterns
This is linked directly to Michaels. They have a Canadian and USA website that are separate from each other. Canadians should use the Canadian Link. USA and International Crocheters should use the other.
Crochet Stacking Blocks Afghan – Canadian Link
Crochet Stacking Blocks Afghan – USA / International Link
Tutorial