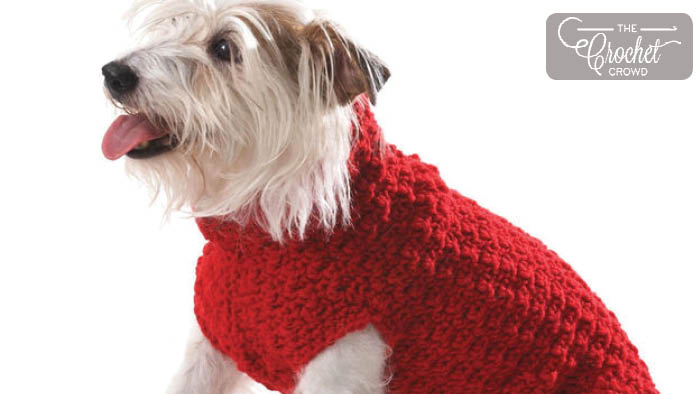 Crochet Dog Coat + Tutorial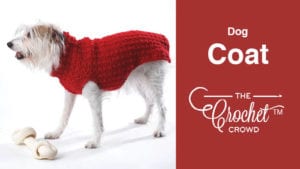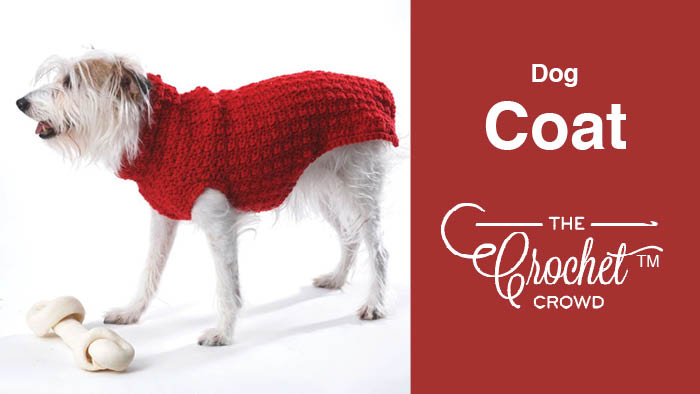 Crochet Dog Coat
Crochet this easy Crochet Dog Coat pattern using Bernat Super Value yarn. The tutorial attached below is showing a similar pattern done using Bernat Blanket Pet yarn. The stitch combo is the crinkle stitch. However, the shaping and dimensions are the same.
There is a small different in the number of chains to start the pattern as shown in the tutorial and the repeating of specific rows may be different. You can find those on this pattern. The similarities between the two coats are so close otherwise.
Use the tutorial and cross reference the information on this pattern and just adjust. I suspect people will be asking me what this coat can be done in regular worsted 4 ply yarn like Bernat Super Value. So this solves that request up front.
Tutorial
More Pet Ideas