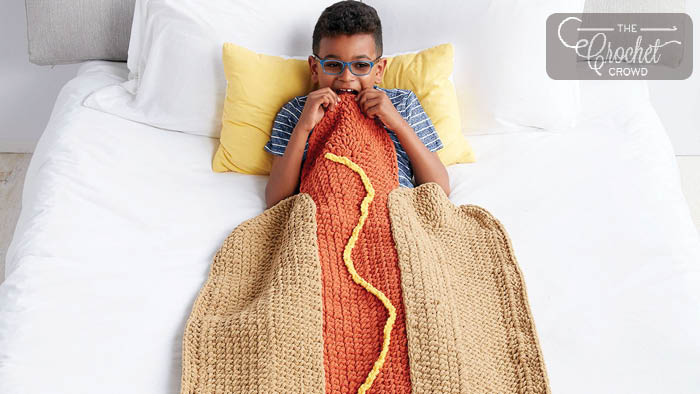 Crochet Hot Dog Snuggle Sack + Tutorial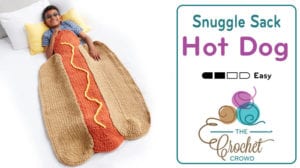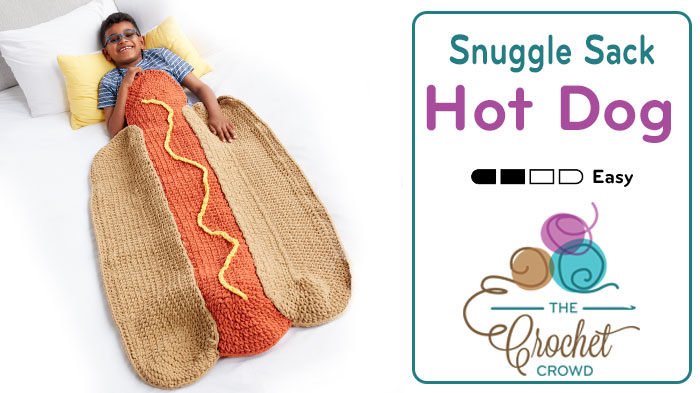 Crochet Hot Dog Snuggle Sack
Of all of the snuggle sacks, this one makes me laugh the most… of course, a Hot Dog Snuggle Sack called the Hot Doggin'! Hot dogs remind me of baseball or sporting events more than anything. "Hot Dogs… Get Your Footlong Hot Dogs!" as the vendor walk up and down the bleachers. These hot dogs though are more than a foot long!
This one had me the most perplexed based on the picture.
Is the child inside the wiener?
Does the bun wrap around the back?
How do you attach it together?
I worked myself through the pattern and quickly realized there is a front and back panel. Both are identical to each other. So the back side looks like a hot dog that's opened with toppings on it too! In fact, ketchup is the flavour on the back side.
So when you are looking at this one, you need to create 4 bun shape and 2 wieners. The buns are attached to the wiener in one panel. Do the same for the second panel. Then you will sew around the entire outside. The child is actually in the entire sleep sack space which encompasses the wiener and buns. You will see this done in the tutorial.
In the tutorial, I show you how to avoid obsessive counting. The wieners and buns are similar on how they are done but take a slight variation in the end. The buns have two additional rows added to one side to give it a bun shape. The wiener has no additional shaping involved as it's tucked between the buns.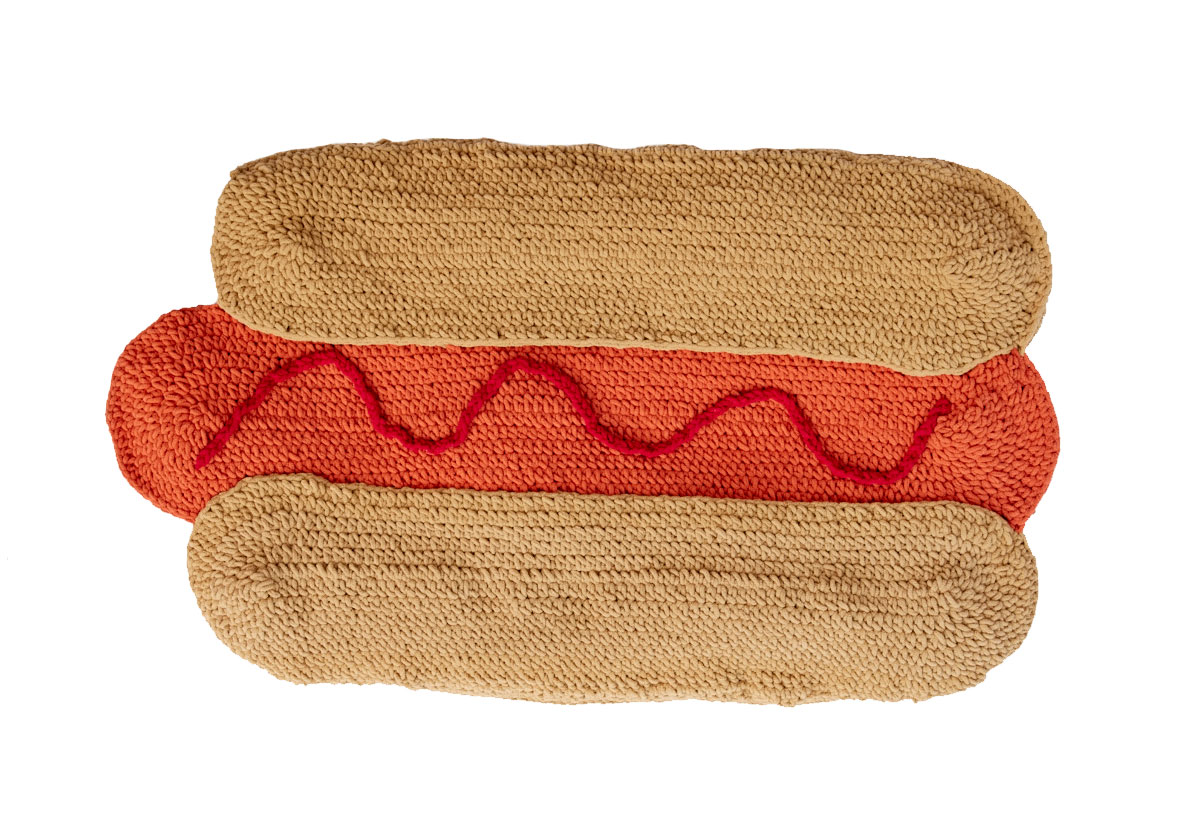 Video Trailer Teaser
Final Comments
Over all, I think this snuggle sack is just playful and fun. It most likely will be a conversational crochet item too. Would you have ever imaged you would be crocheting a huge hot dog? I didn't! Now that I have, I can check it off my list.
Video Tutorial