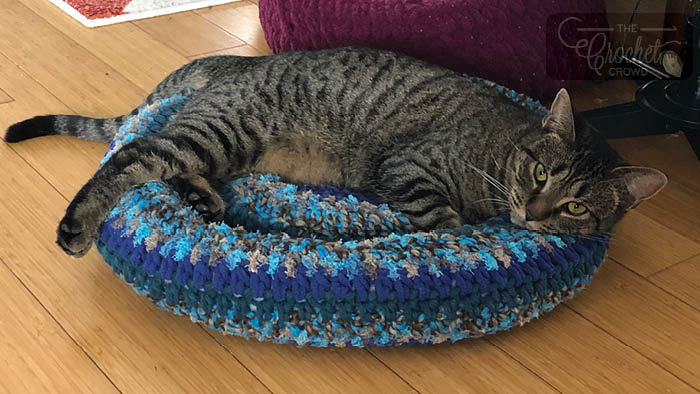 Crochet Padded Rim Cat Nap Bed + Tutorial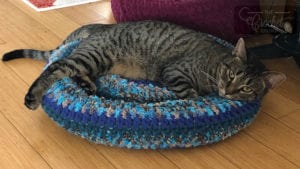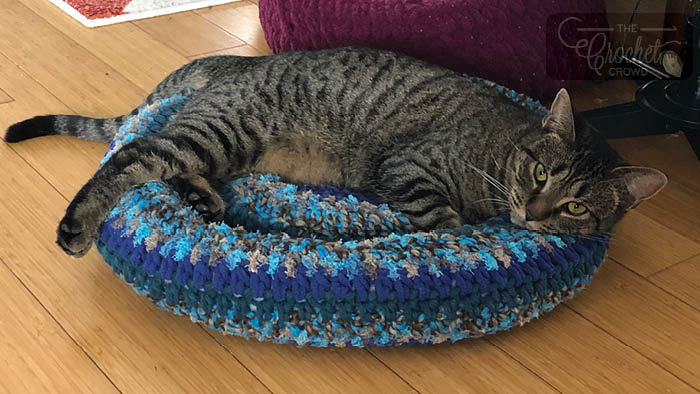 Crochet Padded Rim Cat Nap Bed
We love our cats and have the ability to crochet them their own special beds. This Crochet Cat Bed took me about 4 hours to make from start to finish.
We've rescued our two cats from the SPCA. A worthy organization and these two, who are unrelated, we took together.
We have 1 improvised cat bed that was the Stitch Along for Joann in Fall 2018. We rolled down the edges of the basket and these two switch places. One sleeps outside the box, the other sleeps in the basket. Out of fairness, I made a second basket.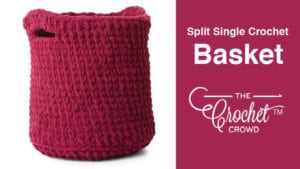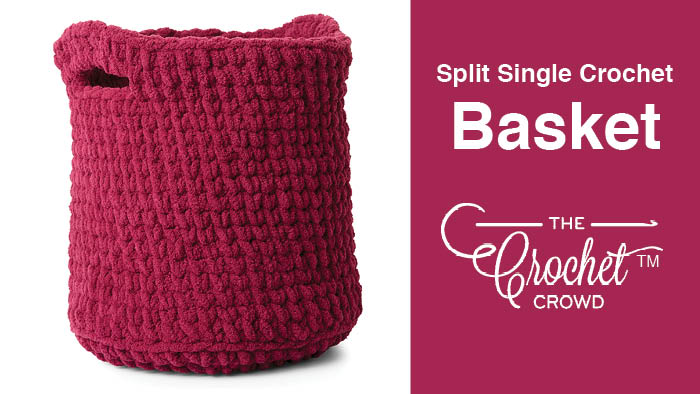 The Split Single Crochet Basket is the original one. They seem to love it. One thing I noticed is that they like to put their heads on the rim of the basket. The folding down of the edge doesn't give the padding they probably prefer.
So I went to the drawing board to figure out what my cats need. So I created a fluffy bottom and folded down the edge over polyfil to give the rim a stable feel.
We noticed, the cats like to place their paws into the crack space as they sleep.
The idea is simple, it keeps them off the floor as they nap. They prefer to sleep in their own baskets than our furniture. That's a win-win for us.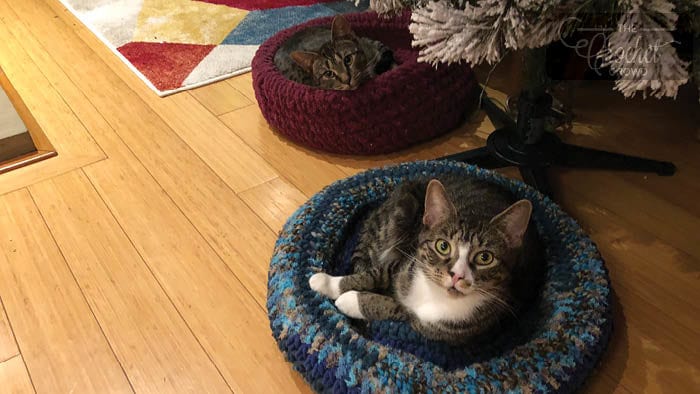 Tutorial
Tutorial has extra advice to skip one of the elements of the sewing.
More Pet Ideas