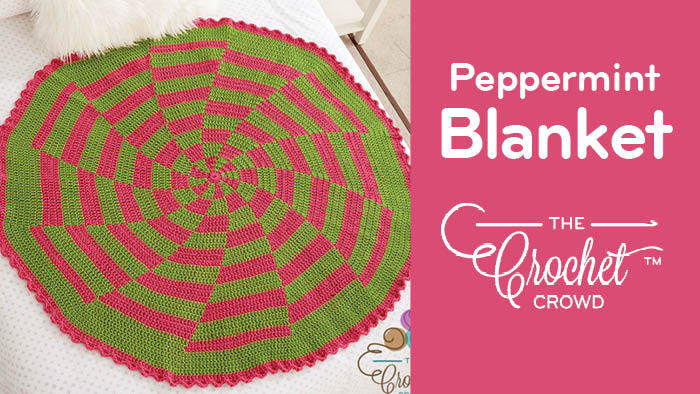 Crochet Peppermint Pinwheel Afghan + Tutorial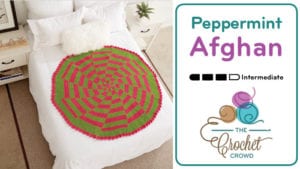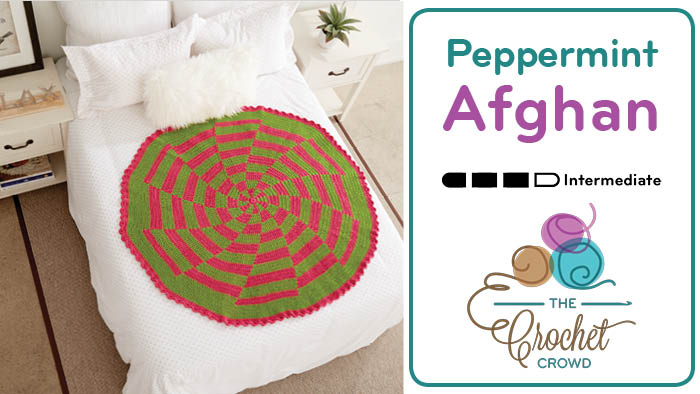 Crochet Peppermint Pinwheel Afghan
Introducing the Quick & Merry Crochet Along with Yarnspirations called the Crochet Peppermint Pinwheel Afghan.
The project is a round afghan the measures 48″ diameter. Originally intended for Toddler to Lapghan size of project using only 2 balls of the Caron One Pound Yarn. The concept was simple, to my point of view, design an afghan that is more of a holiday accessory to be festive on the sofa or chair. However, using yarn that is durable and long lasting to use year after year during your festivities.
More Peppermint Ideas
The project is using a technique called Tapestry Crochet. It's the art of dropping one strand under the stitchwork and using the other to do the stitch. When the colour changes, the dropped strand is picked back up and the other colour is dropped.
The tutorial was filmed twice. I realized the first edit I was rushing too much. So I took my time to really demonstrate the ins and outs of Tapestry Crochet for this. So if you get it, just skip forward in the tutorial to the instructional part to follow the pattern.
There will be 3 Giveaways in the end of this. This is just a two week mystery. Then giving you a month to get your photos to me. Speaking bluntly. Clue #1 took me about 8 hours. Clue #2 is just 6 more rounds which include the border.
The project has possibilities. If you have more yarn that what I have suggested, you can go as big as you want because the afghan is designed to sit flat.
Optional
I gave clues for 2 alternatives for you.
Option 1 – I showed in the tutorial how to start off so the center 1 colour in the photo is actually each of the tips of the pinwheel right to the center point. The mystery is written as you see it in the photo, but in the video, I show you how to get the points to all meet up in the middle instead of waiting after round 1.
Option 2 – If you prefer to do an afghan that is a solid pinwheel instead of being broken up. Very much like the Austin Powers Time Machine idea, we will accept your pictures if you want to make your pinwheels solid. However, for ball count, you still have to honour the 28 rounds suggested because you will run out of the colour. However, if you have more yarn available to you, you can always make it bigger.
So in essence, when you see people's pictures of their WIP. You may see the center being slightly different for option 1. And you may also see solid pinwheel afghans too. We will accept those options. We wanted to leave some of the creative choices for you to explore.
Tutorial
More Projects Used in Stitch Alongs