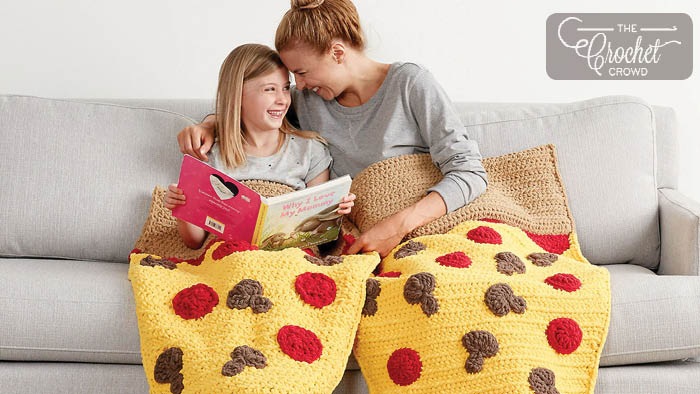 Crochet Pizza Snuggle Sack + Tutorial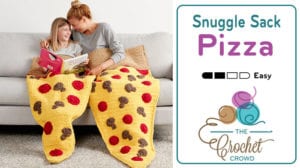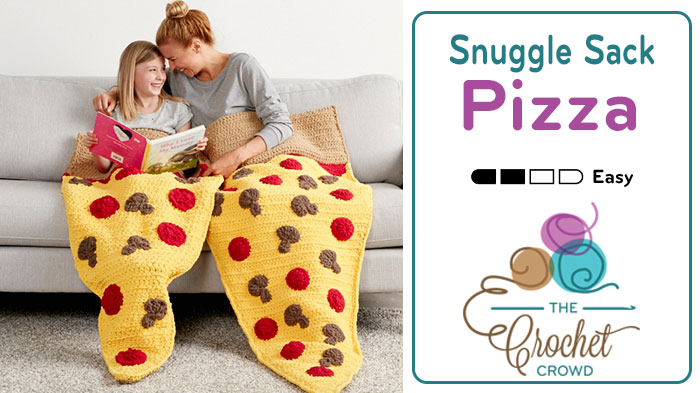 Crochet Pizza Snuggle Sack
This super cute Pizza Snuggle Sack is the only version of the snuggle sacks that come in adult sizes. Of course, the adult version will take longer and use more yarn. Of all of the snuggle sacks, this one is also the favourite of the design team for Yarnspirations. Most of team are mothers and can see themselves having fun on pizza night with their children with this version.
This Pizza Sleep Sack is also the easiest one to make. It's easy to maintain shape is easy to remember the pattern. There is strategic growth. There is a top part, you can see in the photograph, is nice and cheesy. The bottom is actually crust.
Pizza Party Teaser Trailer
Both the top and bottom are identical in stitchwork until you get to the sauce part. At that particular point, both the bottom and top crusts take a detour from each other. For myself, I crocheted both cheesy top and bottom crust until the spot in the pattern where it says to do something different. I explain that in the tutorial provided.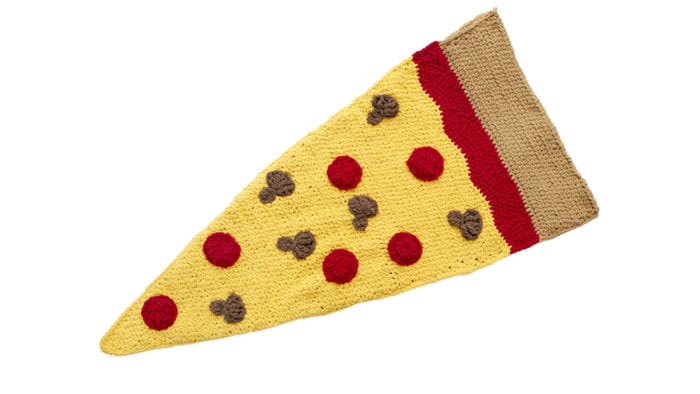 Crochet Workshop Sheet
In the tutorial, I show you a workshop sheet I made for myself to keep track. If you click the sheet below, you can download and/or print the sheet out if it helps you to stay on track. It's only for the child size.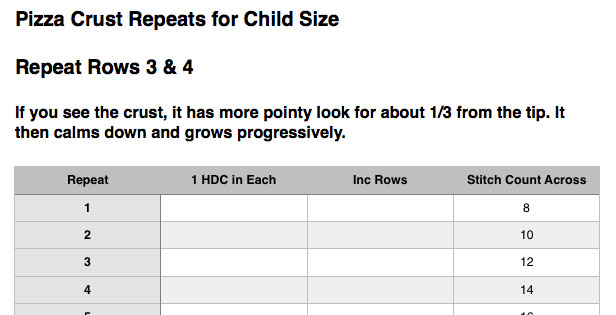 Final Comments
I enjoyed working on this sleep sack. I did this one last of them all expecting it to be harder than others. It turns out, it was the simplest. The sewing on the toppings and doing single crochet to join the crust to the top cheesy part was easier than expected.
Video Tutorial