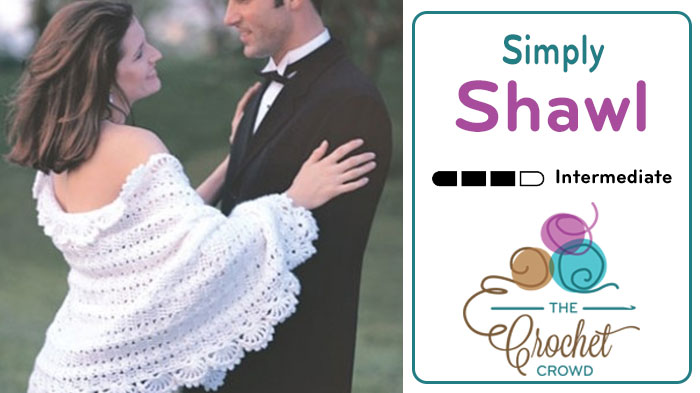 Crochet Simply Shawl + Tutorial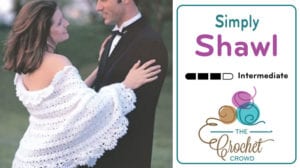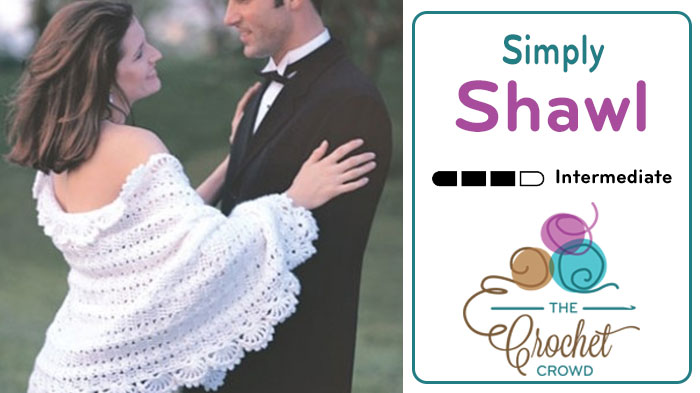 Crochet Simply Shawl
This shawl really lives up to its name as being the Crochet Simply Shawl. This shawl is rectangular with an incredible border with large sprays of awesomeness.
This is a generous length of shawl as well and with using Caron Simply Soft, the garment will flow with you as you meander the party or just move around. It's really is gorgeous.
Though it's difficult to see in the picture, it's a repeating of just 1 row after you get established. So there's not a lot of thought to be put into this project until you get to the border. So it's an easy to do project as you watch TV. You can be distracted and not go terribly wrong.
The tutorial below will show you how to get started and then I will show you how to do the incredible border that is used. I hope you love this as much as I do.
Tutorial