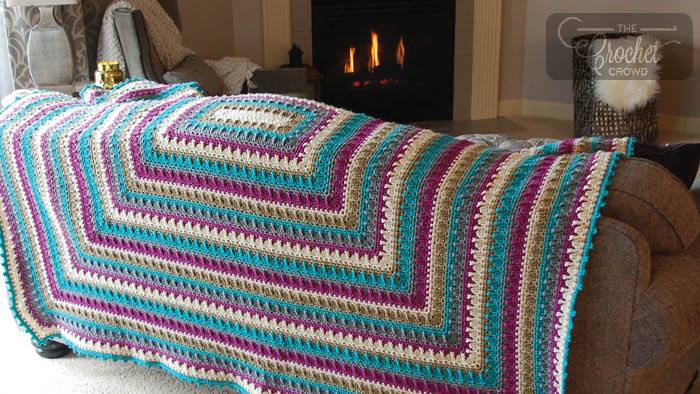 Crochet Social Textures Blanket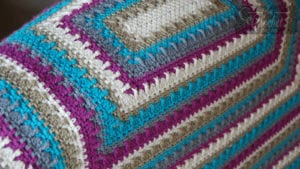 Crochet Social Textures Blanket
Here is the next blanket in the crochet Social Textures series.  If you missed it, the first one can be found here, Social Textures Baby Blanket.
This is called Social Textures because it's really a simple design of moss stitch in the round followed up with touch of texture. The social part came from Mikey since I talked to others the entire time I crocheted this blanket. It's easy to remember the repeat and you don't always have to look down at your work.
More Patterns to Enjoy
I break a few rules on this one, but I think the end result is a nice square. I use a hdc in the corner to close the sc rounds to create a ch-2 sp, and a sc to close the dc rounds to create a ch-1 sp. By doing this, it always keeps you centered in the corner spaces.
This blanket is exactly the same as the original, except it is a rectangle instead of a square.  I chose to use 5 Caron One Pound balls to make this design and the blanket has come out to a nice 62″ x 72″.  It fits the top of my queen-sized bed.  But don't limit yourself to 5 colors.  The textured rounds play into the moss stitch rounds and really this opens the blanket up to so many color option.
When you upload your project to The Crochet Crowd Stitch Social Group or Instagram, feel free to tag me so I can see what you have crocheted.  Follow me on Instagram @ jeannestein or on Facebook.  My designs can also be saved in your Ravelry favorites by following me HERE.
More Caron One Pound Projects
Designs by Jeanne