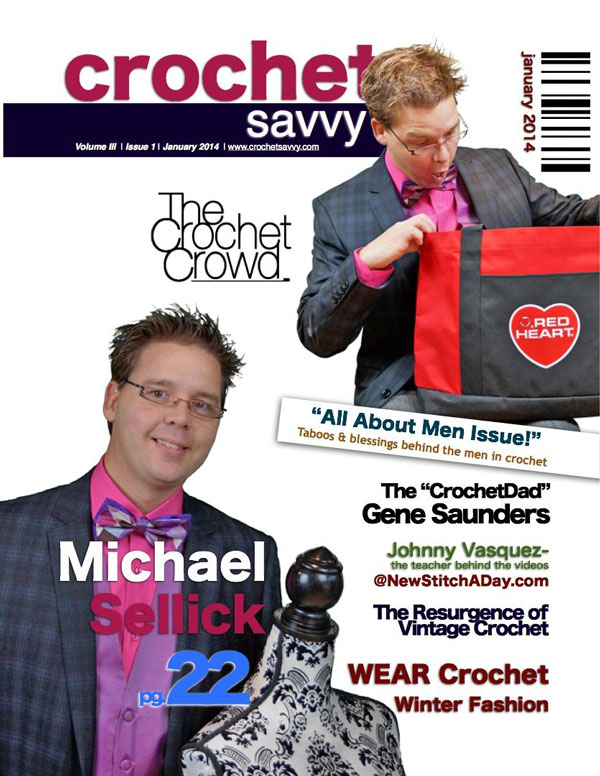 Crochet Crowd in the Media
The Crochet Crowd Featured in Magazines & eBooks
In February 2014, Michael Sellick, aka Mikey from The Crochet Crowd, received the honours of being on the front cover of Crochet Savvy Magazine.

This magazine edition was featuring Men in the crochet industry that is dominated by women. Mikey was asked a number of questions, including personal questions about his thoughts of being a minority in the crafting industry. You may be surprised by some of his thoughts because he has a unique perspective.
Even better, this magazine is free to get. You can view this magazine by using this direct link to Crochet Savvy Magazine.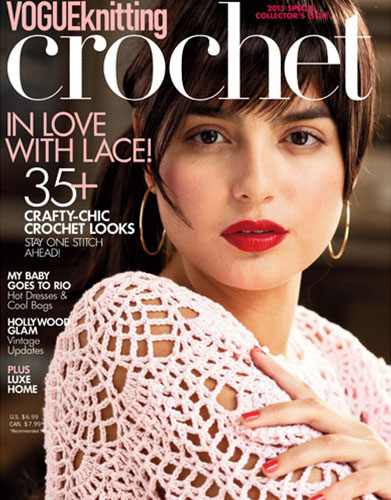 In 2011, Michael Sellick was also selected for a feature article in VOGUEknitting Crochet Edition. VOGUE only runs one crochet edition each year. Michael was selected for a mini article featuring his creativity and quick thoughts pertaining to himself running The Crochet Crowd. This is the first magazine that Mikey was ever featured in.
You can get the back dated issue at Jimmy Beans Wool and/or download an electronic version through selected resources. Look for this magazine cover to know it's the right addition.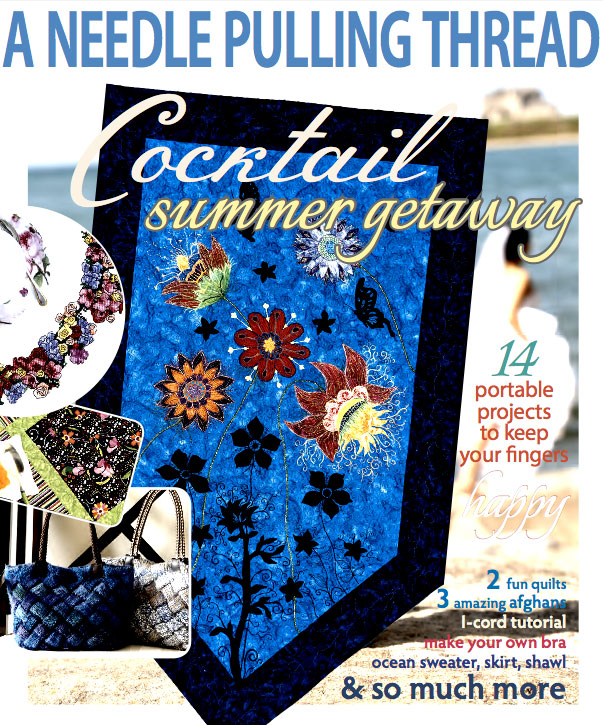 Summer 2013 Edition of A Needle Pulling Thread Magazine, Mikey and nearly 600 Crochet Crowders were featured in a multiple page feature. Editor-in-Chief, Carlo Canonico was really impressed with our feature of Octagon & Squares Afghan Challenge. It was the first ever large scale crochet challenge that was run in January 2013. So impressed, she approached Mikey to agree to feature most of the photos that were submitted by crocheters from around the world.
The free pattern for the Octagon & Squares Throw was also included for those who were inspired by the 100's of photos that were in this edition. Get this back issue at A Needle Pulling Thread Website.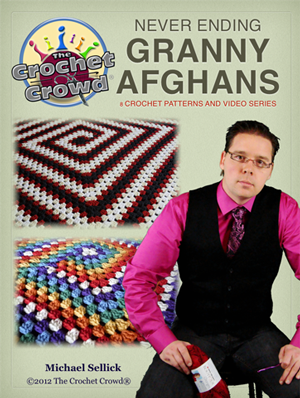 Mikey's very first free pattern e-book was called Never Ending Granny Afghans.
In Mikey's teenage years, he struggled with slip stitching and decided that his granny squares would be the entire afghan. To create different colours, he used several yarns at the same time working his afghans into a large spiral.
Mikey figured out how to make 1 Strand, 3 Strand, 5 Strand and 7 Strand Afghans using this concept. This is a free 43 page e-book filled with photos, pattern and tips.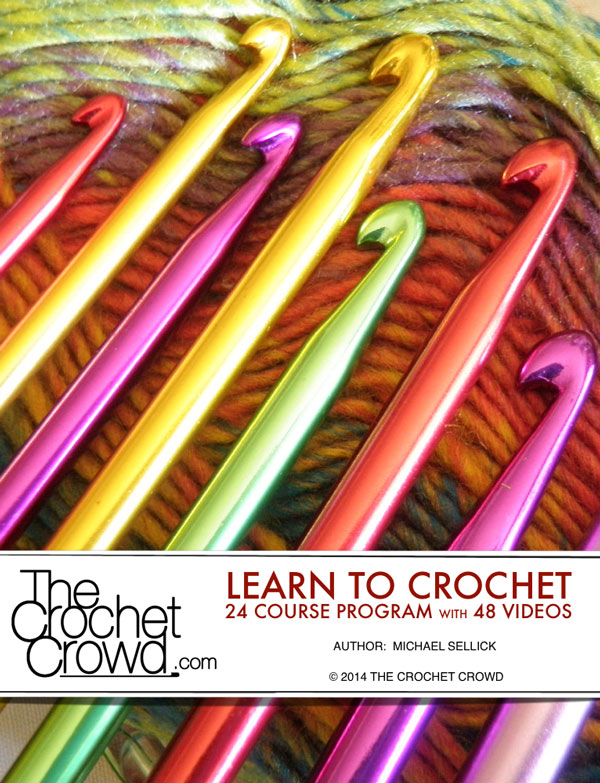 New, as of March 2014, is Mikey's newest eBook called Learn to Crochet.
Mikey thought about his childhood and how he learns the best. Of course, you might have guessed that hands on visual tutorials are the way he learns. In this comprehensive series, you will get 24 lessons from the very beginning. As each lesson progresses, crocheters will get better. Eventually, you will work your way up to projects and even crochet jewellery. 
What are you waiting for? Try this new eBook. This eBook will require you to have internet access as the video lessons inside the book are using YouTube videos to help you learn.

Download Learn to Crochet eBook Now. It's free.