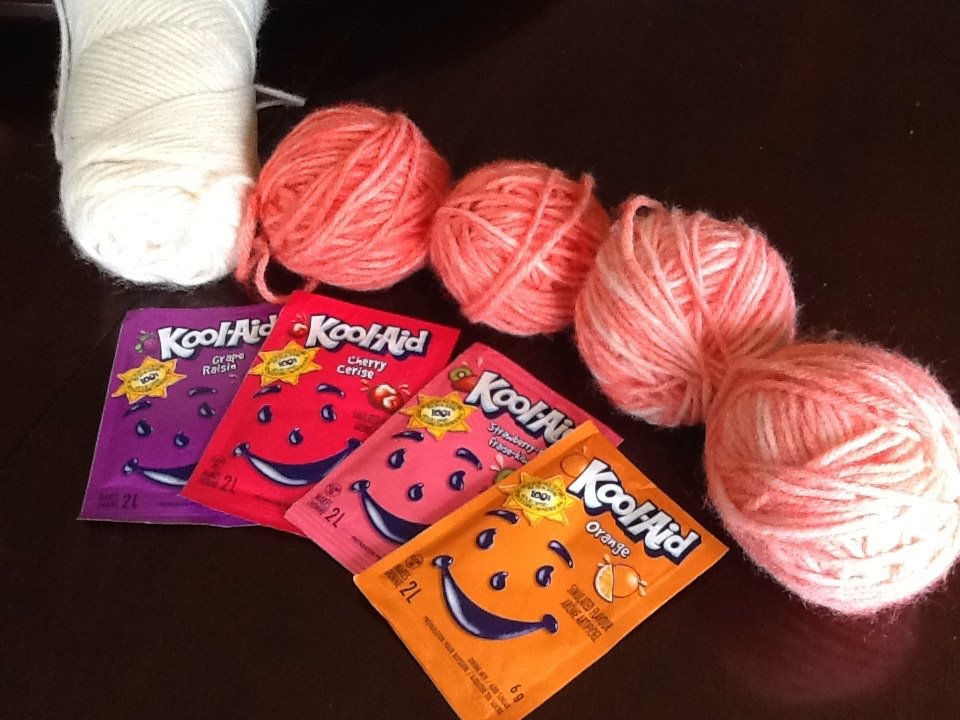 Dreaming of Hand Dyed Yarns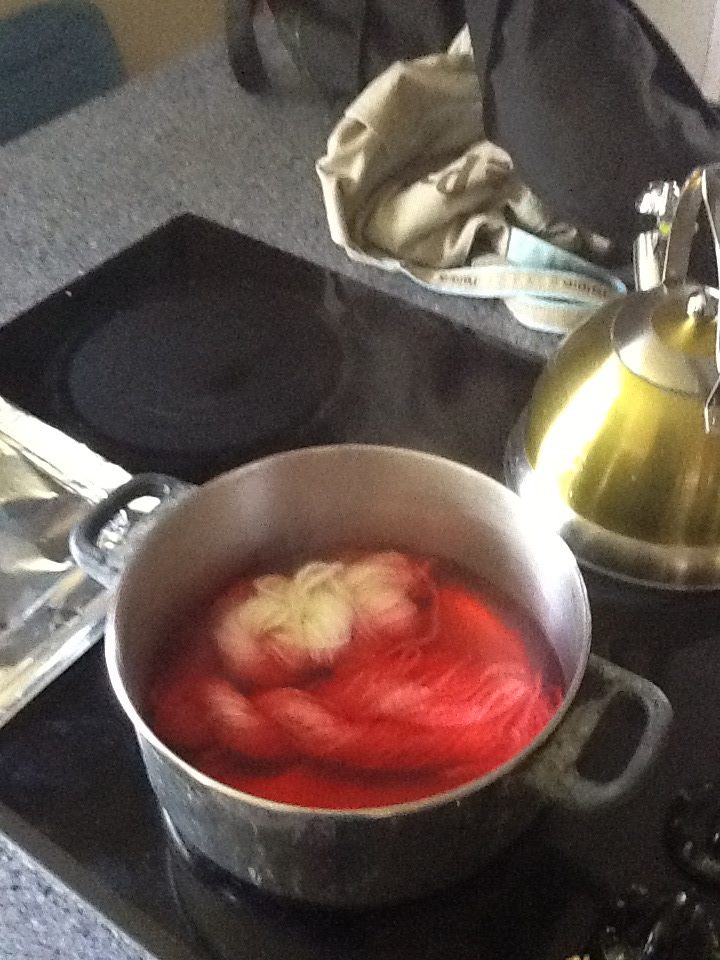 Hand Dyed Yarns
Do you make your yarn buying decisions based on the cost of the yarn?  I know as a beginner in crochet, we tend to select the yarns that we buy by the lowest cost.  As we dive deeper and deeper into the world of crochet, the yarn selections become a whole new world with endless colors, fibers, and price points. With so many to choose from, where do we even start?
So, in my quest to start trying new yarns, I reached out to one small business who offers hand dyed 100% cotton yarn.  I found her through Facebook.  It was one of those chance meetings on a post by Racheal Sloan of Dream Big Crochet with a picture of some of her hand dyed yarns.  I loved the colors and combinations that she used so I messaged her and she was willing to send a couple of samples of her work to me.
I received her package and was really quite surprised at the beautiful colors.  She sent me 3 different color choices.  The main color she sent was a pink/black combination.  I knew exactly what I was going to make with it.  A Giraffe!  It has been a popular item for me since doing the Giraffe Mystery Challenge by The Crochet Crowd.
One new thing for me was that I received the yarn in hanks.  Well, that was quite an experience!  Let's just say that I had yarn wrapped around my whole twisted body as I was trying to roll it in a ball!  LOL  I know I should have taken a picture because it was quite a sight, but it was difficult enough trying to not get tangled without having to wrangle with a camera, too.
Mikey's Editing Note: When you purchase yarn that is in hanks, most great companies and individuals will ball up the yarn for you before they ship it so you don't have to tangled it up around everything to use it. You just have to ask.
The yarn is made of 100% Cotton, which is a huge plus and is different from my usual 100% Acrylic.  It did feel different on the fingers and I noticed that the fibers didn't come apart or separate.  I sometimes end up stitching in between fibers when I'm in a hurry or not paying attention, but that didn't happen when I was using her hand dyed yarn.
Here's how it came out.  Meet "Longfellow" the Giraffe!  I love the bright pink color with the greyish black.  I didn't feel it needed the polka dots that I normally added on the giraffe since I felt that the color designed itself.   I love the natural stripes that formed on "Longfellow".  What do you think?
I used the other colored hank that Racheal sent me to make a Tunisian Crochet Clutch.  The colors are beautiful shades of green and khaki.  Very much like a camouflage color which is great for the summer season.
You'll find a free pattern for the Tunisian Crochet Clutch at my Chit and Chats blog.  This is my first written pattern so I'd love to hear your feedback.
The last color that she sent me is most definitely the most unique color combination that you won't find at your nearby store.
It has bright colored, yellow, blue, pink and green.  I am in love with this hand dyed yarn!  I've saved it for last, but I must confess I don't know what to make with it.  LOL  There are so many ideas popping in my head with this color combo that I'm having a difficult time deciding on one!  What would you make with this yarn?

I must admit, I do believe I'm hooked on hand dyed yarns!  If you're looking for color combinations that you don't normally find at your local store, please check out small businesses that offer hand dyed yarn like Dream Big Crochet.  I received great customer service from Racheal, fast shipping and unique color combinations.
Imagine & Envision.  Design & Create.  Crochet!
This is Guest Blogger, Anna Zetterberg of AnnaBela Artistry and Chit and Chats. Leave me your thoughts below in the comments for me to research and/or topics that would help you further.