11 Easter Basket and Home Decor Egg & Chick Ideas
Easter Question: Which Came First, the Chick or the Egg?
I just love the anticipation of Spring as Easter approaches. It brings so many fun crochet projects with happy colors.  I want to crochet a few chicks and eggs for my granddaughters' Easter Baskets.  The custom of giving eggs and chicks celebrates new life.  Here are some really fun patterns that I found if you want to join me crocheting some Spring decorations.
So which do you do first, the chick or the egg?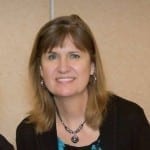 Be creative! 🙂 – Jeanne – The Crochet Crowd