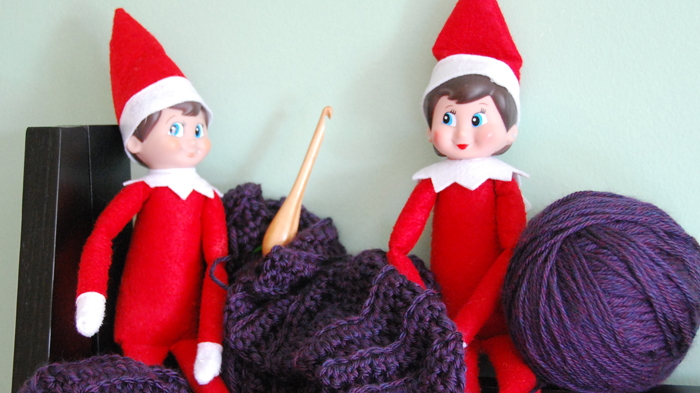 Christmas Elf Fun with Yarn
Mischievous Elves
Do you have one of those cute little Elves wondering around your house at night?
They sure can get into all kinds of messes, right?
I mean, do you ever wake up and find them hiding in your yarn stash?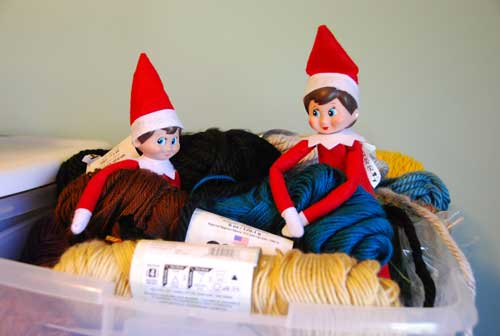 Or maybe you catch them playing with the WIP you were working on before bed.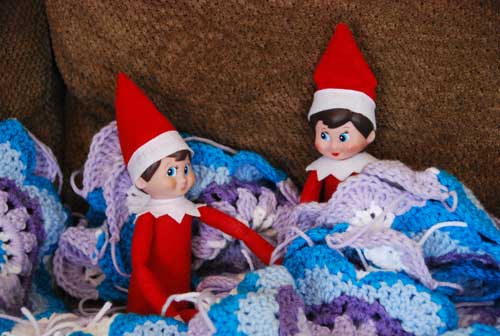 Do you catch them trying to hide your yarn?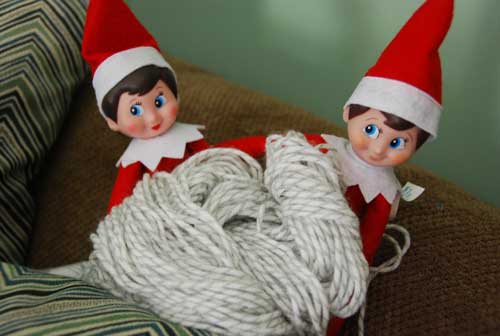 And I really get mad when they take the project that I've been working on for a month and start ripping it out!!!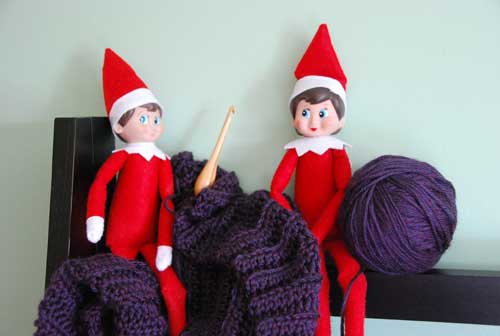 So what have your little guys been doing with your crochet projects and yarn?  We would love to see them and display them in our gallery.
Photo Gallery Submissions
You have until December 24, 2015 to submit us a photo of your Elf having fun with your WIP or yarn.
Please use only your own photo and make sure there is yarn or crocheting in the picture.
Please send only picture per person.
How To Submit Your Photo
Submitting for the Crochet Crowd Gallery is really easy.
Please email your photo to:
Please use Subject Title: Elf
You must include your Full Name to have your photo displayed in the gallery.
Attach your photo.
If you have forgotten to include your name and have to resend, you must send in your photo again with your new email.
Give us a 4 day window to review and enter your photo into our gallery. Do not resubmit. We do not acknowledge the arrivals of each email, but you may check our assigned gallery to ensure we have received it. The galleries are in alphabetical order by the name you gave us.
Be creative! 🙂 – Jeanne – The Crochet Crowd