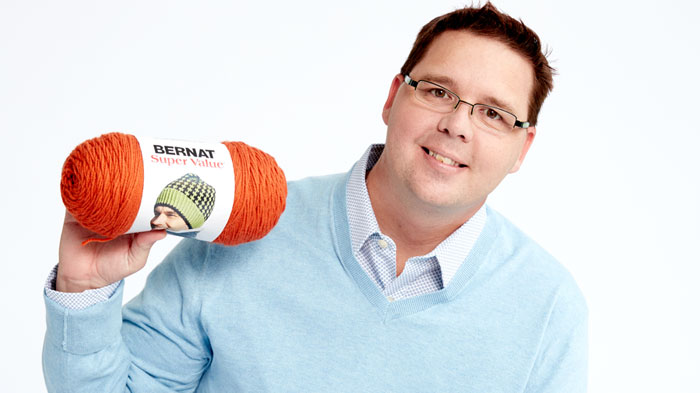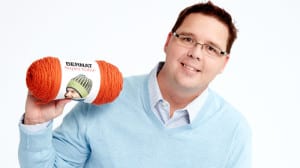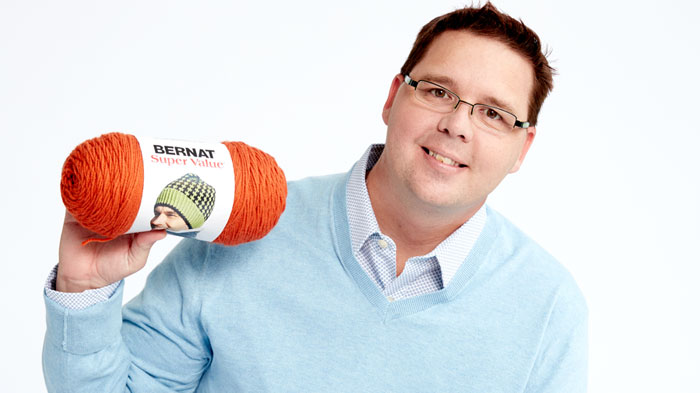 Face Furniture
I knew today was coming, an upgrade for my face furniture. You know, glasses!
As a child, I never had glasses but in my early 20's. I began to wear glasses full time. You should of seen my first few parts of glasses I wore. Talk about ridiculous.
I had never wore glasses in my life. I went to a massive retailer to have glasses made for me. The glasses didn't even fit me but as a non-wearer, I had no idea how they are supposed to feel. In a matter for a couple or so minutes, my glasses would slip half way down my nose. In one business meaning I had attended, we had to mock our neighbour picking something about them that is part of their personality. The guy beside me moved his glasses down to mock me. I was embarrassed.
After a few months of constantly pushing up my glasses. I went back to the store and I was told my nose was a weird shape that doesn't support glasses. I would have to suck it up, basically!
I eventually moved to a different pair 2 years after this. I had come to accept my abnormality and dealt with it. So I choose another pair and again, same issue. What a pain.
About 15 years ago, I met Anna of the Optical Gallery in Hanover, Ontario. Something happened and I wanted to update my glasses. She was so brutally honest with me asking why I had picked my frames. My frames didn't match my shape of my face and the style that I was projecting for myself. I expressed my frustration with having to push up my glasses constantly when I don't see others do that.
So I gave her permission to choose a frame and colour she thought was for me. Like night and day from what I had to the style she had picked for me. I hadn't considered the weight of the glasses, lenses and nose pads when choosing glasses. She pushed the pricing aside when making a choice, meaning, price was no object, it was about comfort, sizing of the temple distance and more. Turns out, the glasses that were selected for me were just the run of the mill glasses in her store. In my past, I was usually up sold based on perks and yet I was having more issues than it was worth.
I've been a loyal customer for 15 years as a result of her brutally honest approach. She is stylish herself and she has my trust. I would prefer the sales rep to have a valuable opinion because I see myself differently than others.
When I had started YouTube back in 2008, I went through a phase of trying to move to contacts. I have never gotten to like contacts. For me, wearing glasses all these years, I feel like something is missing. To me, my glasses are part of my identity and truth is, I enjoy wearing glasses. Well not when it's raining but I love the fashion side of wearing glasses.
When you see makeover shows, you always see them trying to get the person to wear contacts and eliminate glasses. For me, I think it adds appeal. The first time I ever saw Daniel, before meeting him, I noticed he wore glasses as we walked into the coffee shop as I was driving up. "There's a cute guy and I love his glasses!" I've never shared that with him but it's true.
My prescription has changed only twice in the the 15 years. Of course, the eye doctors of my past says to eliminate time on a computer or personal devices. How do you do that when you are constantly plugged in. On non-filming days, it's not uncommon for me to be 14 hours at my desk working on content. For filming days, I work about 6 hours at my desk, move to the filming studio for a few hours and come back to my desk to edit and make more content for the remainder. I am constantly in front of a screen.
My eye doctor today is realistic about the time in front of a computer. He is also glued to a computer himself with data entry and more that are involved in his line of work. I prefer that in a doctor verses someone preaching what should be done but doesn't follow their own advice.
When not at my desk, usually I am crocheting. Looking down within my project that is within about 18″ of my face. So there I am with either a device or monitor in front of me or I have my crochet project. My distance eye sight hasn't changed but my up close has changed.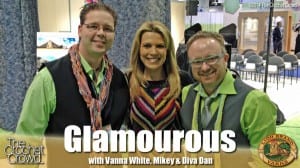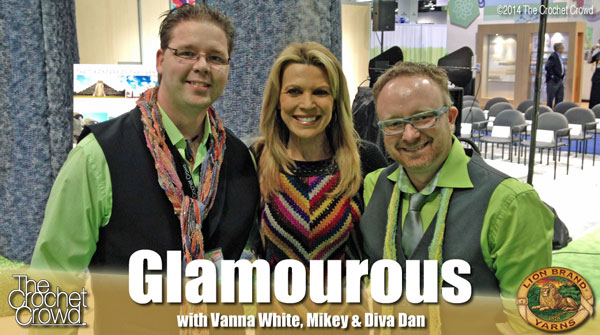 In the last year, I've noticed I am unable to see my phone monitor when taking photos with it. Unless I push it back to an arm distance from my face. I know it has been getting worse but I have given up trying to fight it.
Today, I had a visit to the eye doctor. I knew going into the appointment that I would most likely leave with a new prescription which included progressive lenses to allow me to see better. While I know moving in this direction is a sign of aging but I am not bothered by it. Would I rather be upset that I am aging with realities that hit nearly everyone else or would I rather see clearly?
So I left  the eye doctor, which is at the same place and knew leaving his room I will have to shop for new glasses. Of course, Anna is there to fix me up with a new pair of glasses. Same Anna, honest about what is working on my face. The decision is ultimately my own in the end but I love the objective non-bias opinion to help me make a decision. I had ordered a pair of prescription goggles for The Crochet Cruises last year. It's the difference of being able to see the marine life verses struggling to see and wishing I could see what was under the water.
For my professional and personal life, I wear glasses. It's part of who I am. I know when we take fan photos, some women remove their glasses because they don't want to remember the moment of wearing their glasses. For me it's a personality boost.
A few weeks ago, I ran into a woman at a retail store that I had never seen before. Horned rim thick black framed glasses. They were so 'out there' they can command traffic to stop to look. So, of course, me with my big mouth. "Please tell me your story, to wear glasses like that, you have definitely got to be an interesting woman!"
So she responded with a thank you and expressed her love for face furniture. She's on this planet for a short time and doesn't want to feel like a sheep in doing the same style or concepts as everyone else. She had the personality to pull them off. She seemed like a lot of fun.
So while this blog really isn't about giving away a free pattern or a review of yarn. Glasses are essential for me to do my job and definitely needing them when I crochet. I know it's not uncommon for people to wear reading glasses while crocheting, even if just cheapies from the drug store.