Fluffy Meringue Baby Afghan + Tutorial
Fluffy Meringue Afghan
Introducing the Fluffy Meringue Crochet Afghan. This baby afghan will challenge crocheters but have an amazing sense of accomplishment at the end.
This afghan has been so well designed that you don't have to stop at a baby afghan size, you can just keep on going as big as you want to.
At first the written instructions and crochet diagram that are provided will have you spinning circles if you look at the broader picture. However, if you break it down, it's not so bad and very doable.
I thought to myself, I don't think I am going to remember the stitchwork and have to constantly refer to the instructions. To my surprise, I was able to remember the stitches and realize there is a commonality of the entire scheme. So don't let this one intimidate you.
For my sample, I have used Bernat L'il Tots Yarn just for the fun of it. You will need about 9 balls in all to make this work if you are doing a yarn substitution.
Get the free written pattern, it's called Fluffy Meringue Baby Afghan.
In the video tutorial, I am referencing this blown up diagram that makes it easier to follow along. I explain more about that in the tutorial. You can print it out or save it on your computer to help you further.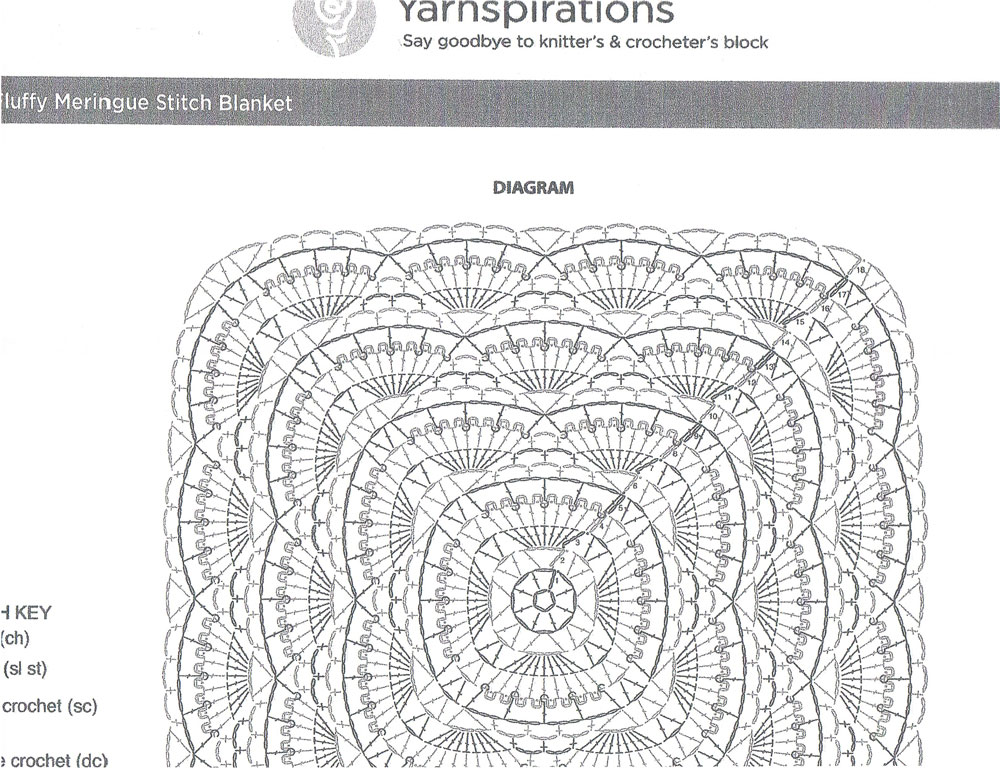 Video Tutorial (Right & Left)