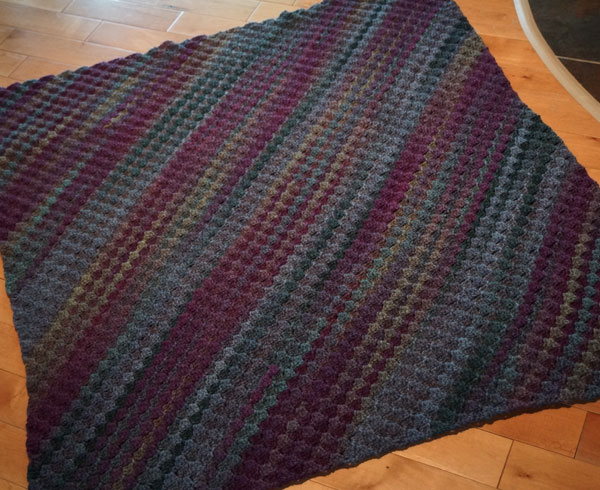 Hard Not To Rush Crochet Afghans
It's taking all my might not to rush myself and settled for second best.
Are you like me where you get excited about a pattern and then make the afghan smaller than you planned just to say you finished it?
I am currently working on a Double Size Bed Spread Version of the Corner to Corner Afghan. The width is the bottom section on the right hand side of the photograph. My issue is that a Double Size Afghan isn't a square afghan. It's off in the height by maybe 6″. No big deal really. I have to make this rectagular which I have shown in my video tutorial.
So at this point, I have to ensure on the bottom right that I don't grow the afghan any more outward. I want to start forming the edge on the right hand side and work going vertical now.
On the left hand side, the afghan isn't tall enough to equal the length of the bed spread. For that side, I want to continue to grow vertical that side about 6″ before starting to bring the afghan square across the top. This means, for the right side, I am continuing to grow upward only now while the left side is going to start going up in a straight direction inside of outwards. For a very small section, the cross section won't be corner to corner as I achieve the length and width I need.
Once I get the height I need, then both sides will then start moving in an upward and across in the direction to the final corner we are supposed to end up in. It's the only way to make a corner to corner afghan rectangular by doing this method. A square afghan won't fit my bed right. I don't want to skimp as I know I will regret it later.