How to Make Felted Dryer Balls to Speed Up Drying
How to Make Felted Dryer Balls
Making your own dryer balls is a small investment of money and time up front but will save your drying time and costs to dry your clothes.
While you can buy dryer balls, you can make the balls any size you wish. You will want between 2 – 3 dryer balls for your loads of laundry.
What Do Dryer Balls Do?
The balls act as a nuisance to your load of laundry. The bounce around and get in the way of the clothing to help create separation of the clothes / towels in the dryer. The more access the clothing has to the heat, the quicker they dry. The balls helps to prevent the items from sticking together to speed up the drying time.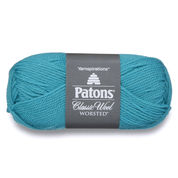 Yarn to Make Dryer Balls
You need 100% wool yarn to create felted projects. Patons Classic Wool will felt up to create the felted 'permanent' shape to the project.
You cannot use acrylic yarns or blended yarns like Caron Cakes. Felting can only happen if there is 100% wool.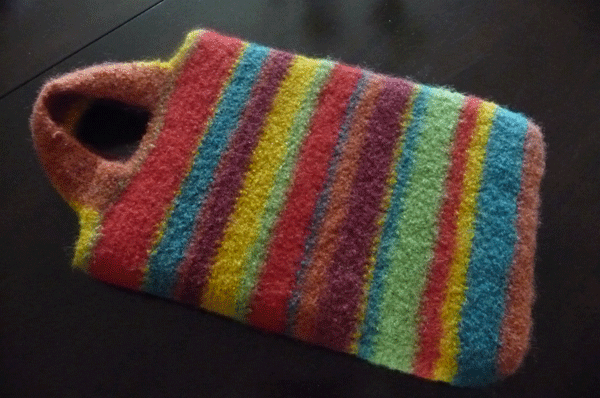 How Felting Works
Wool fibres completely open up when exposed to hot water. With agitation, the fibres when open re-arrange themselves and begin to grab onto each other. So you can see the iPad Bag above. The project will then shrink and grab onto anything around it.
For agitation, a spare pair of jeans that will not release fibers is ideal. The more the project is agitated, the more it will felt up.
Place your project in the washing machine.
Put in a scoop of baking soda.
Throw in a pair of jeans.
Set the washer on regular mode. Monitor as the longer it is agitated, the more it will shrink and open up.
Once the cycle is done or you have pulled it out earlier. Shape the project and let air dry.
How to Make Felted Dryer Balls
Using 100% Wool such as Patons Classic Wool.
Wind up a ball by hand so the ball is tight and is about the size of an orange.
Tie ball and slide into a mesh or panty hose like sleeve. Tie sleeve shut.
Using HOT water to wash, wash the ball.
Dry the ball in the dryer.
Take ball out of sleeve and this is good to use as a Dryer Ball.