Human Resources are Like Natural Resources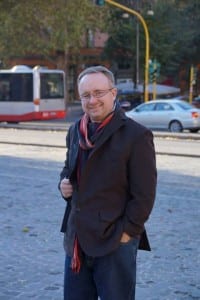 Your Human Resources
Usually Michael always answers on behalf of The Crochet Crowd. Today, I'm stepping from behind the scenes to share with you my personal point of view of creativity. Michael and I connect each evening for minimum of an hour to discuss our day, how we feel and discuss what tomorrow's plans will be.
The Months Ahead
Over the past couple of weeks, Michael and I have been busy getting ready for our major show, Creativ Festival in October held in Toronto, Ontario Canada.  Yes, we are working months ahead but we have to. It's a biggie for us! We love this show, thousands of people walk though the doors and we have a lot of teaching and getting to know opportunities to meet our hardcore fans. We are Canadian and Toronto is a just a few hours away from us. So this show is purely convenient and an three hour drive. So, while this is our low time within The Crochet Crowd, we are taking the advantage of working ahead to prevent the stress of the up coming months.
We have been pushing ourselves in the past two weeks yarn bombing these two 8 foot nutcrackers for the show.  We are so excited in our theme for this year. We always wanted to do a winter wonderland theme and this is finally the year to do it. Where does one start? Santa's toy workshop? A winter snowy woodland scene? How about Narnia but change it to Yarnia?
It helps us go beyond the crocheting everyday items and helps us develop our inner child to spark new ideas and imagination. It brings the kid back in us. It really does! Our right side of the brain goes hay wire and we often can't wait to wake up the next morning to continue to working on the projects.
"Being in your element is not only about aptitude, it's about passion: it is about loving what you do."
I am a huge fan of Ken Robinson author of 'The Element'. His focus has been creativity in the school system and I think he is right on! We need more of it!
"We have sold ourselves into a fast food model of education, and it's impoverishing our spirit and our energies as much as fast food is depleting our physical bodies."
as he points out. I agree!
The Crochet Crowd has never been about an one item approach, it has always been about sharing the creativity in all forms
"Human communities depend upon a diversity of talent not a singular conception of ability".
As one fan pointed out about the Crochet Crowd, It's not about the functionality or practicality of crocheting but the sharing and inspiring of ideas that makes The Crochet Crowd unique. That means all forms.  There are enough ideas, colours combinations, stitches out there that we don't need to be so one sided.
We find these projects to be our artist way to move from the every day hustles of creating afghan after afghan, hat after hat and scarf after scarf. There can be so much more.
"Imagination is the source of every form of human achievement. And it's the one thing we are systematically jeopardizing in the way we educate our children and ourselves."
By doing these projects, we all of a sudden inspire new thoughts, combinations and processes. It enhances our view in how we teach, create and feel
"The arts especially address the idea of aesthetic experience. An aesthetic experience is one in which your senses are operating at their peak; when you're present in the current moment; when you're resonating with the excitement of this thing that you're experiencing; when you are fully alive."
Yarn bombing to Michael and I, is not about a waste of yarn but an awakening of senses, If done right, it stops people! Why? Because it is not meant to be there, it is unnatural in our everyday environment. Do you look at it? Or do you turn you head away and pretend it's not there. It forces an opinion! It is nice? why would you do that? Truthfully it brings out conversations. You look at  it and stare at it, you might even touch it, or even study it to see what stitches were used and how it was put together. It takes use into another sensory awareness of what we are very capable of doing.
"Human resources are like natural resources; they're often buried deep. You have to go looking for them, they're not just lying around on the surface. You have to create the circumstances where they show themselves."
Mind you, some may argue that the yarn should be used for afghans for the homeless, but there are thousands of other non-crochet blankets out there. This is Michael's love and passion and mine too. We do it to excite the imagination and to say it loud 'that it is all crochet!' Why not make crochet loud is all forms! Say HERE I AM!
We pick our battles, deliver our opinions but one thing for sure, we are a very diverse human species.
"One of the enemies of creativity and innovation, especially in relation to our own development, is common sense."
All quotes come from Ken Robinson's thoughtful book 'The Element'. Its a great read about creativity and why we so need it.