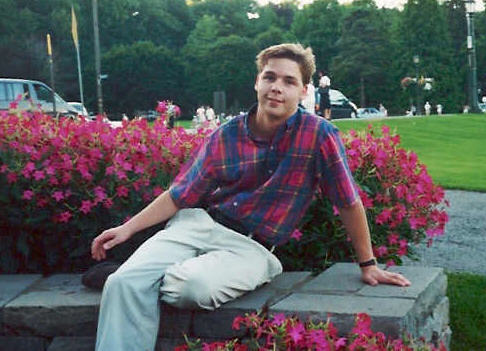 Fed Up Documentary
I recently watched a documentary on Netflix called Fed Up. I have to say right off the bat, FINALLY some real information that we can digest!
The documentary, hosted by Katie Couric is finally taking another approach at the whole pandemic of obesity and weight gain. While the movie focused on young people, there's a very powerful message.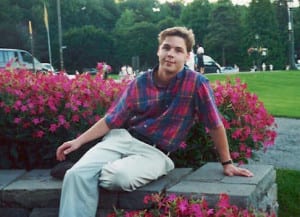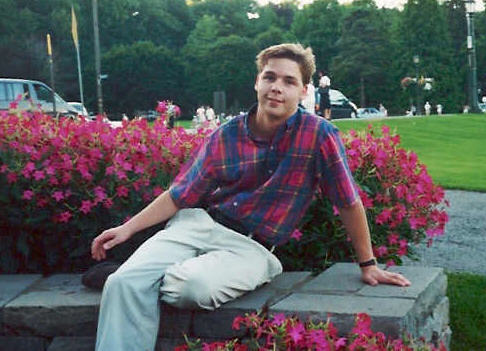 What captivated me the most was the opening to the documentary of Katie sharing with us that maybe we have been thinking about our health and weight gain from the wrong point of view. It had me intrigued off the bat because I think I have seen a lot of things.
I never thought I would be fat in my lifetime. In my early 20's, I had a huge weight gain after being self employed. I came to eventually lose 60 pounds through exercise and lack of food consumption.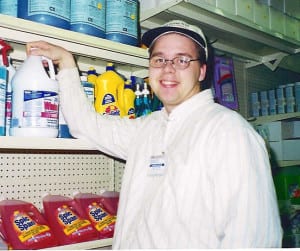 I think I just hit a brick wall one day. My former wife and I did a challenge with a $500 shopping spree whomever lost more weight the fastest over a 3 month period. She won but so did I after.
I started to wear glasses and my glasses would slip down on my face. I was self conscious and not liking the person I had become.
Over a year and half span, I would shed my extra weight. I eventually got to my plateau of 150 pounds where I was incapable of loosing any more weight. Truth is, in retrospect I didn't need to loose anymore.
My relationship with my wife had ended and we moved on. I'm a lazy cooker. I am not kidding that I ate cheap steak as my supper. Just one, no sides or anything. Just a steak. I was satisfied and full. With a shrinking stomach, I didn't crave more. There just wasn't any room.
Being single for a number of years, I'm not one to eat out or buy any take out for myself when I am by myself. I'm cheap and watch my dollars but lazy when it comes to food preparations.
I walked a lot, in fact, during the summer of that same year when I was 28, I calculated my KM and realized I had walked the equivalent to Nashville Tennessee from my home.
I hit my absolute lowest when I stopped drinking Coca Cola for 6 weeks and exchanged the drink with Gatorade. I was pretty broke back then and I diluted the Gatorade to be only 1/4 and the rest was tap water. I would drink 5, 1 litre bottles a day as a minimum. My job had me walking and being really active. My friends became alarmed when I walked into the club one night. I hadn't changed my eating habit but I had cut out the pop. My ribs were shocking and my eyes sockets were dark and sucked into my head. It seems the sugar in the pop kept me from being a thin rake.
My weight would eventually settle out at 165 for a number of years.
Today, life is really busy and time is not my friend. I've gained a lot of weight and I am thinking about what I am eating. I wouldn't say its excessively more. From the occasional meal hand crafted by Daniel, the rest is pre-packaged, heat up and serve and etc. I'm just getting bigger and bigger and bigger.
Well, getting back to Fed UP. The question is, what has changed? Though I have seen documentary after documentary about food and weight gain or loss. You have the Biggest Loser on TV with people portrayed as bafoons trying to fix their lives to get healthier and skinnier. I came to the belief a few years ago, I think it's nearly impossible to be skinny in today's society. I think everything that I am potentially eating, my heavy scheduled work life and more are contributing to my weight gain. I am not sitting with a bucket of KFC on my lap at night time and yet I am continually gaining.
I think it's fair to say, and maybe I should ask Daniel first but what the hell, this is my blog and I can say what I feel. I think both of us have given up trying to be skinny. We are both in the same place. We feel fat, we are fat and we don't see how to dig ourselves out of this hole.
This documentary is showing obese kids who are making bad choices. But not let's blame the kids or the parents. Being in social media, I understand the 'spin' or when I see 'spin' happening. I think we, as a society, are being spun that we cannot tell the difference when it comes to food. The pretty packaging and the big words on the package such as low fat, less this, or more that… More calcium or whatever. We don't bother. Cookies are cookies and we buy them if they are low fat or not. We get what we like.
We don't have a fighting chance when nearly all processed food has ingredients that we don't understand how our bodies are digesting it. In this documentary, I have never in my wildest dreams understood, nor questioned for that matter, the difference between liquid and hard food consumption. The difference of the slow digestion verses fast liquid digestion.
What I have never really considered as well, is the substitution of sugar. I didn't realize there are so many different names on a package that are sugar and yet we wouldn't know it until we understand big words. So while the packaging may say less fat, there could be more sugar.
I didn't know that we should be having about 5 – 6 table spoons of sugar in our diet everyday. I know for a fact that I am consuming more than that. I had no idea that items like Corn Flakes have so much added sugar and yet you cannot taste it. So I add more sugar as a lifetime habit of eating Corn Flakes. I am essentially having my daily dose of sugar in one bowl. Not to forget I will have 2 – 3 cups of tea with 1 teaspoon of sugar added for each cup. I will have a snack or two, Lunch and dinner. By the time I am done a day, I have way exceeded my sugar level. It's the sugar that is ruining me.
While I still don't have an 'active lifestyle', I think if I could stop eating so much sugar and be conscious about everything in my pre-processed food that has sugar, I would be so much better off. But where do you start?
The answer becomes you need to cook your items from scratch. I had no idea there is so much sugar in jarred tomato sauce. Daniel makes his own but I usually tell him to buy the jar stuff. He's actually doing us a favour by making it himself as he does it from scratch.
My health has deteriorated and I know it. My doctor knows it. I have been challenged to start an exercise routine of at least 3 walks a week that last a minimum of 30 minutes. That's doable. But the answer isn't in the walking 100%, it's not in cutting down the food. It's about choosing different food and doing a complete overhaul of my life from the minute I get up to the minute I go to bed.
While watching the documentary, I picked up my chin when I learned that Orange Juice, which Daniel and I have sometimes have twice a day is equivalent to a can of coke. SAY WHAT? Daniel always complains to me when I drink pop. But it turns out, he is drinking his orange juice and he is doing the same damage. WHO KNEW?
So maybe I should stop feeling badly, start coming up with a routine I can live with and get serious. As humans, we have the tendency to make changes in our lives when the time gets critical. I feel my time is coming and maybe instead of waiting for a heart attack or to be diagnosed with diabetes, I should start something now. Easier said then done.
I'm not lazy, but I don't prioritize my health as being important. Maybe, I too, have the whole weight thing backwards in my mind.