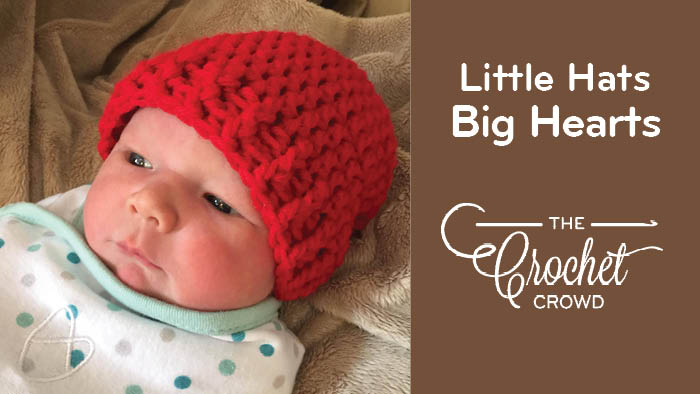 Little Hats, Big Hearts™️ ?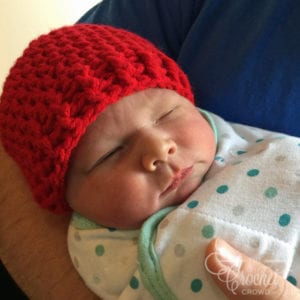 Little Hats, Big Hearts™️
It's been on the news and has been circling the internet.  Little Hats, Big Hearts™️ is a campaign by the American Heart Association in conjunction with The Children's Heart Foundation.  Their goal is to raise awareness, provide resources and inspire parents about their family's heart health.  Also they want to raise awareness about Congenital Heart Defects.  They are doing this by providing hand crocheted and knitted red hats for babies born in the month of February.
About a month ago, I challenged the members of our Stitch Social Facebook Group to crochet a red hat for this campaign, and they really came thru. The group wall was almost all red for a couple days and that really inspired me.  Baby hats are so quick and easy and take very little yarn.  It's a great keep in your car project for while you are on the go.
If you would like to get involved in this worthwhile awareness movement, then click over to the American Heart Association website for more details.  They have local chapters in more than 40 states.  Check for the nearest one to you.
Please use red medium or heavy weight acrylic or cotton yarn so that they can be easily washed and dried.  No wool as the babies could be sensitive to the fiber.  Hats sizes can be from micro-preemie to newborn as babies do come in a variety of sizes.
We have lots of baby hats here to inspire you.  Be sure to scroll thru our gallery of ideas to crochet a few little hats today.