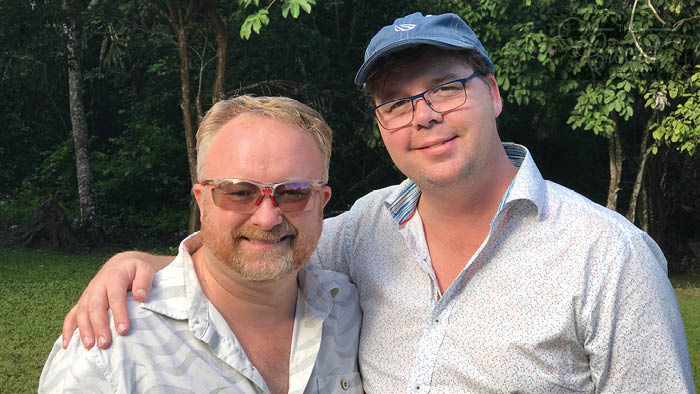 Mikey & Diva Dan's Yarn 365 on Instagram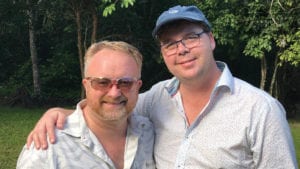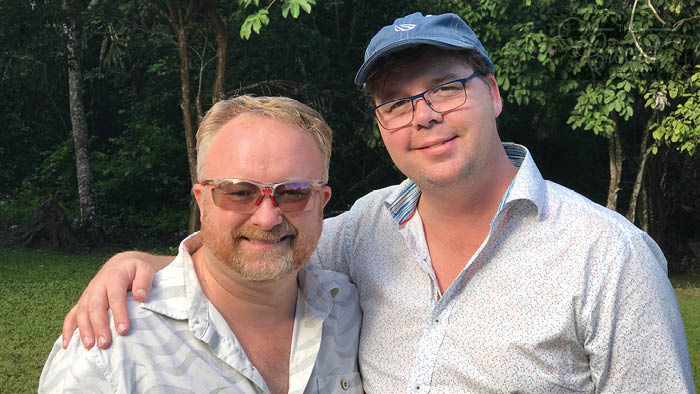 Mikey & Diva Dan's Yarn 365 Series
New for 2019 is the 1 Minute or Less Daily Journey of Mikey & Diva Dan in and around the yarn industry, playing with yarn and behind the scenes stories that keep The Crochet Crowd'ers busy.
Using The Crochet Crowd Instagram, you will find daily updates in video and photographic formats. The goal is to invite you to see a sneak peak of our lives with yarn being our common thread as it's our business. However, our lives are more than just crocheting, we get ourselves into trouble with home renovations thinking we know what we are doing. Daniel may be cooking and being all Diva-ish. There's a reason why he is called Diva Dan.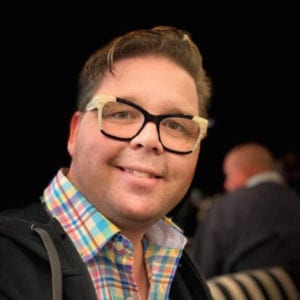 Mikey is the main crocheter, that's me, crocheting since the age of 14 years old. I'm generally pretty serious with a streak of being naive. What makes me laugh is sudden, shocking sarcastic humour. I'm a story teller embellishing key elements and adding a twist to a story.
Mikey is the main controller of The Crochet Crowd. Jumping in and out of conference calls with sponsors and working with partnerships to deliver video content. Most days are A – OKay. Other days are fabulous and some days, ummm "Can I call myself and say I am sick for the day?"
There is 10 years of shared experiences with Diva Dan, so there are a lot of stories, inside jokes and more that can be expressed through an eye glance Diva Dan.
Mikey is the gay who is champagne on a beer budget!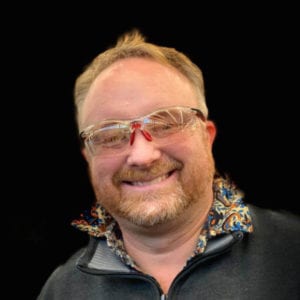 Diva Dan is the graphics and content strategize'r for us. He's also the domestic one in cooking, home decor and more stereotypical views of being all fabulous!
He talks to the kitties, to himself and is most likely to laugh out loud at kitty videos or insta-stories online.
He's well educated and somedays, he thinks he knows everything. Yeah… I say no more.
We have two female cats that we call Kitty most of the time. Both are shelter rescues. Binky Boo plays the disability card but when food is involved, it's amazing what she can do. She has one favourite thing, eating! She has the potential to eat us out of the house. Puss Puss is rambunctious and usually looking for trouble. She's talkative and disrespects boundaries!
Behind the Scenes
Generally speaking, I'm conscious when a camera is on and I dislike what I look like in photographs and videos. Shocking I know for a YouTube Host. My personal belief is to teach without the focus being on my face, but on the project and hand motions.
Diva Dan and I share both innuendo humour. I mean really… I get to play with balls almost everyday!
The series may reveal up coming projects where a confidentiality agreement isn't blocking me from sharing about things in advance. Designs I am working on and stuff.
Videos and photographs, most of them, will be shot as they are happening without us getting prettied up for camera unless we are already dressed up for one reason or another. So you are looking for fashion advice, wrong Instagram Account.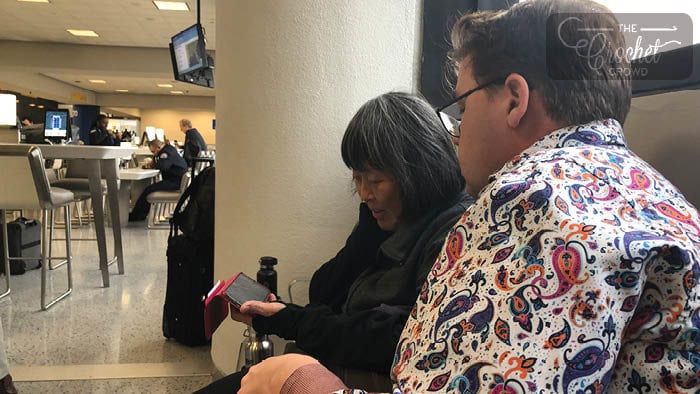 The Crochet Crowd Stitch Social – Non Sharing
The Crochet Crowd Stitch Social Group is focused on only crochet. Some of our videos and photographs will go beyond crochet with glimpses in our lives and stories. So that type of content will violate the established guidelines we have in the group. So to be fair to all, we are using our Instagram to let you in on our lives if you wish to follow. Some of the videos I share on my personal Facebook showcase what our lives are like behind the scenes.
So if you are interested to follow along with our antics. Follow us on The Crochet Crowd Instagram.
Disclaimer
Daniel and I usually have adult nature humour. We are not sponsored for this series. Our voices are our own. Any products or services we share about are not placed ads to keep the feed authentic.