Introducing The Knit Crowd
I know my friend Cathy is going to say, "I knew it… I knew you would create The Knit Crowd!" I think Jeanne and Laura Jean are in the same boat as Cathy. What can I say, I'm predictable! They love me for it.
In conversation with my mentor at Yarnspirations, it came up about my lack of ability to knit. I've pretty upfront about my skills and this is certainly a skill I don't possess. Why… I'm weak? Cause I give up when it gets hard and go back to what I know. It's like when you prefer Coca Cola and you switch to Pepsi but you may end up back on Coca Cola as it's your go to. Terrible analogy I know but it's the truth for me.
I find Crocheters and Knitters are two different species of hobby enthusiasts. Many prefer one verses the other, and you have the few that bounce between both easily without concern. I get it… I'm a Happy Hooker and trying to be a Knotty Knitter.
So back to my conversation with Yarnspirations, I have been wanting to learn to knit but I lack the discipline to learn it. For me, I need mentors in my life that are informal and can share with me enough detail that I can understand but without bogging me down with heavy terminology that I don't understand… well not yet at least.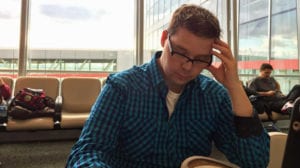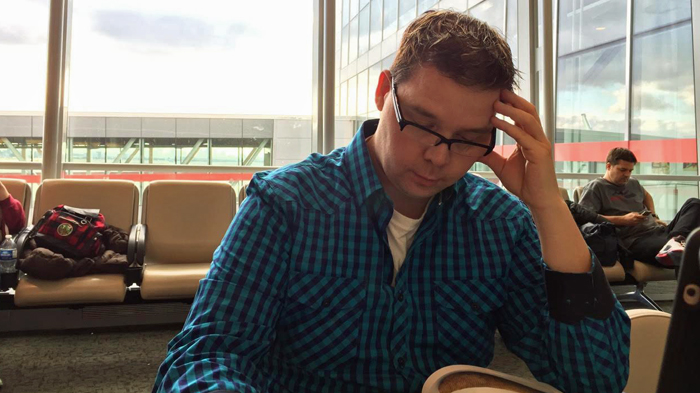 So After the Initial Conversation
Originally, I wasn't going to do this. I was just going to dabble a bit in knitting and see where it takes me. One thing leads to another. Without goals, I know I will quit. It's what I do. I will go back to crochet and sideline the knitting.
One of the biggest concerns I have is cross mixing our website and YouTube Learning Channel. If I am going to be serious about the learning series, I need to commit to executing it with each being in their own space.
So having a break and continuing my learning to knit, I decided that we need a clean break from The Crochet Crowd as we go to The Knit Crowd. Let the crocheters have their play space and allow the knitters to have their stitch space too.
So the new The Knit Crowd Website is now up. It will be a slowly growing website. I don't want to go gang busters on it as I need to balance crochet and knit.
My goals for the website are simple:
The tutorials will feature stitch concepts that will be on our dedicated Knit Channel. You can find that in the top menu of The Knit Crowd. Where the teaching covers a project or suggested ideas for knitting projects, those will be on this website.
So you have an opportunity to learn Knitting with me. I may stumble across my journey but that's how you learn.
So as of now, this website will continue to be crochet and the knitting future work will be diverted to the new website. Join me over on The Knit Crowd. We have dedicated a Facebook Page and Group as well.