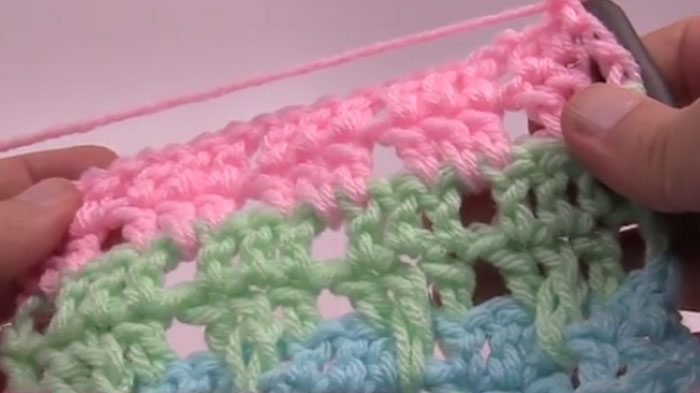 Offset Larks Foot Stitch + Tutorial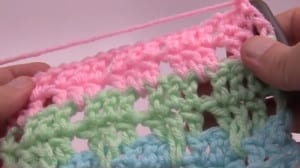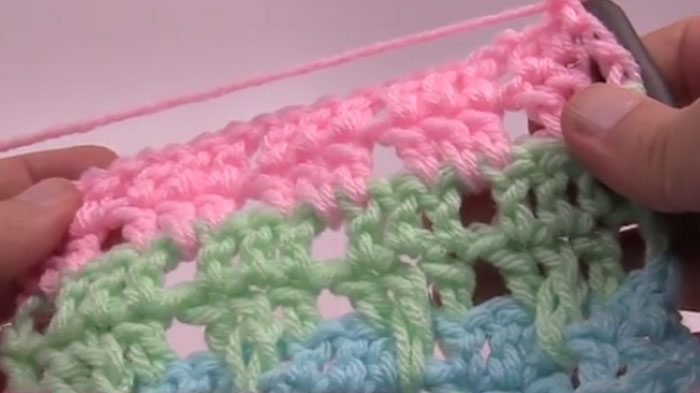 Offset Larks Foot Stitch
The Offset Larks Foot Stitch is semi-popular amoungst those crocheters that want something more elabourate. It has a play with colour.
The difference between a regular Larks Foot Stitch  and this one is that there's an extra row between the stitches that create the Larks Foot. There isn't as much of a gap space in a regular larks foot stitch.
A lark is a bird. The stitch that this makes resembles the footprint of the bird. Can you see its toes in the stitches.
I wouldn't describe this stitch as difficult. Once you know where the stitches go, it just makes a whole lot of sense.
Video Tutorial