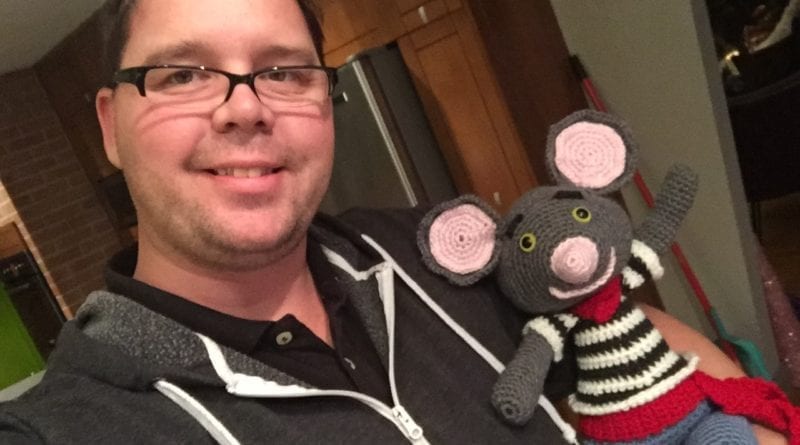 Opinion: When Yarn Goes Bye Bye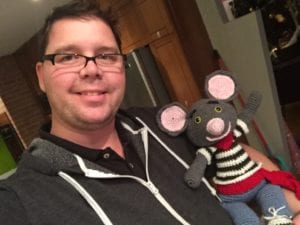 When Yarn Goes Bye Bye and Discontinued
Before starting The Crochet Crowd, I was just like you. Shopping for yarn for projects. For me, I get excited about yarn and buy because I love it. You know how it is, one thing leads to another and it finds it's way to your yarn collection and you can forget about it.
One day, you are riffling through and find it again and are inspired all over again. You start your project and realize you need more, after you started, of course. You head to the yarn store, it's not on the shelf! It was there a year or 2 or 3 or 10 years ago! Where is it?
You dig in online, pretty much whine to your friends that you cannot find the yarn and then the ultimate discovery, the yarn is no longer being made! I know… I know… the horror. Your life is over now! I could just write a book on my dramatic moments over that. A kid's temper tantrum, Mikey style, sounds in order at the moment.
When I started The Crochet Crowd, I had no idea about cotton yarn, wool blends or anything fancy. I was an everyday yarn user. I buy based on price. I am still that same person today. However, today, I have more respect for the pricing because of the work and costs involved in order to make yarn.
Over the years, there is a thing called Supply and Demand. It's always existed. If the demand is lower, retailers will want to switch something on their shelves to a product that can move faster. Shelving space is money. However, there's only so much shelving space. I know with Yarnspirations, there is about 2,000 – 3,000 different balls of yarn between the 4 major brands they have. Can you imagine walking into a store and riffling through 2,000 – 3,000 different choices between type of yarn and all of the fabulous colours that are available. It's called "yarn heaven". You would probably have to kick me out of the store at closing time. It wouldn't be pretty. 
I sometimes discover yarn when it's been out for a long time. I'm just hearing about the yarn for the first time and yet it's been out for years! Something led me to it or maybe it's been in my collection looking pretty here at home. We have our favourite yarns and sometimes… I know brace yourself, they get discontinued. Others may not love the yarn as much as you do. So the majority rules whether a yarn stays around. If there's not as many people who love it, the yarn has two choices. The colours are sometimes updated and other times, they decide the brand needs to head into retirement.
The decision to retire a brand though isn't a quick one. There's so much that goes into launching a brand of yarn. It's pretty substantial and you would probably be surprised how long it takes for yarns to go from conceptual thinking to the actual ball packaging itself to land on a store shelf.
For example, I was at the yarn factory and they were making a new brand that can be found in Walmart released earlier this year. The yarn wasn't out yet and didn't actually appear on the yarn shelves for another 6 months after I was there. So I was asked, nicely, to omit that I had seen the yarn as it wasn't ready to be talked about. So before I had seen it… there were would have been several more months before, even up to a year before this point to do testers, colour swatches, packaging label designs, preliminary pattern designing, photography and much more that is on the ball bands. 
Though I teach on behalf of Yarnspirations, I don't actually get to see the yarn until it comes out a week or 2 before the public gets to see it. So for me, I'm even excited when new stuff comes out.
One of the biggest disappointments I had was the discontinuance of Bernat Mosaic. I LOVED THAT YARN! Like I bought cases and cases of this yarn during the clearance sale. I knew it would be gone FOREVER! However, the yarn wasn't the cheapest on the shelf and many people, like me, are price shoppers and would bypass it, so it wasn't selling as much as other yarns. So it unfortunately saw it's doom… doomed to retirement… oh that makes my heart drop! I know when I found out, I was thinking life may just be over. (man I need a life)
I've learned over the years, the yarn trends in and out, just like hair doos and fashion. Though for me, I'm kinda stuck in the 90's for music and stuff. Dare I even say I still think Matt's hair on Melrose Place TV Show was awesome and I still like it today! I would totally do it but it's out of trend… Ridiculous eh! I won't cut my hair that way because I will stand out from the crowd today! Man that sounds so silly! Humanity makes no sense.
So when you love something, buy enough of it so you can finish a project. While some yarns are staples that will be around for years to come, other yarns stay in trend for a while and then phase out. Remember ruffle yarn, there was a time, if you weren't discussing Ruffle Yarn, you weren't in the "in-crowd". Today, most of us will pass it on the shelf. The time has come and gone. Maybe one day it will return back in trend.
I've learned over the years, there's a lot of decisions in play. Sometimes you win some, sometimes you loose. But what stays true is your enjoyment of the hobby! Crochet… Right?