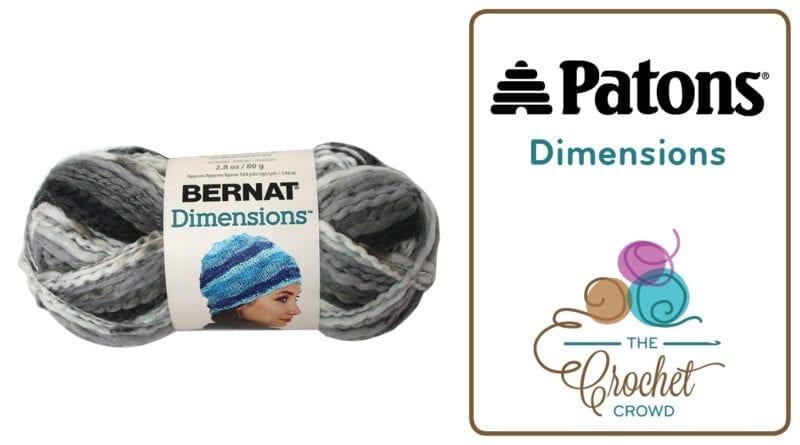 What To Do With Patons Dimensions Yarn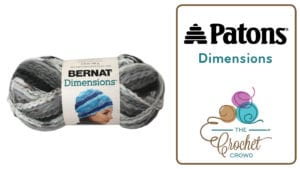 What To Do With Patons Dimensions Yarn
Patons Dimensions Yarn came out I believe in 2016 but isn't expected to hang around long. In fact, there is already selections in the Clearance Section of Yarnspirations Website.
I was kinda surprised the short life span on this yarn to be honest with you. But having years of experience, there is something about this yarn that either yarn enthusiasts love or hate. The yarn not only changes colours in a modern trendy way, but it also changes thickness. It's what is partially giving it's name to the ball. Dimensions is created by the playful look of light hitting the project. So where the yarn changes thicknesses and colours, it can be super awesome, at least to me.
This yarn looks great as a knitted project. I know… I'm talking about knitting but it really does do an incredible job overall.
So if this is a yarn on your hit list… better hit it up fast before it's gone! Be sure to check out the Clearance at Yarnspirations Website to score some hot deals on this yarn!
See All Colour Choices
See all colour choices for this yarn at: Available Yarn Colours
Yarn Story
Bernat® Dimensions™ allows you to create the thick and thin textured look with ease…the yarn does all the work…just stitch.
Content: 70% acrylic, 30% wool
Ball Size: 2.8oz / 80g, 146 meters / 160 yards
Care: Machine wash delicate cycle. Dry flat.
Gauge: 5 – Bulky/Chunky
Knitting Gauge: 15 sts and 20 rows with a 6mm (U.S. 10) knitting needle
Crochet Gauge: 13 sc and 15 rows with a 6mm (U.S. J/10) crochet hook
Recommended for: Accessories
Gallery
Click the picture for the free pattern.