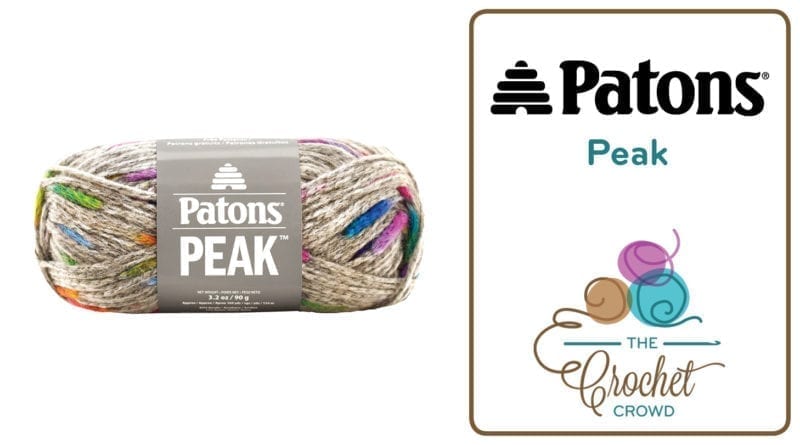 What To Do With Patons Peak Yarn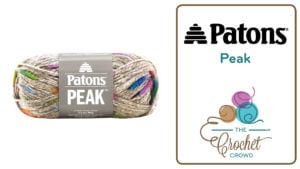 What To Do With Patons Peak Yarn
Patons Peak is a yarn I really love. However, it separates the everyday crochet to a fancier crocheter. More often than not, I hear people talk about their yarn. They want consistent colours and thickness of yarn to be the same. If the colouring looks hand dyed, it weeds out crocheter who don't like it. If the yarn thickness changes, it weeds out another batch of crocheters.
Patons Peak Yarn when it's crocheted or knitted, it can look artistic. The colours are much thicker than the other parts of the yarn strands. So this makes the colour look like beading or dabs of colour. For me, the inner artist in me love this type of yarn. It feels unpredictable but at a price I can afford too.
This yarn just plain ole fun for me. If you enjoy an interesting yarn to play with. Consider Patons Peak Yarn.
See All Colour Choices
See all colour choices for this yarn at: Available Yarn Colours
Yarn Story
Patons Peak is a truly unique yarn perfect for garment and accessory projects. The colorful shades are all rooted in grey, creating a 3D pop of color when the yarn is stitched up. It's bulky weight is perfect for quick projects.
Unique, colorful fashion yarn
Content: 83% acrylic, 17% nylon
Ball Size – Solids: 90g / 3.2 oz, 154 meters / 169 yards
Care: Hand wash, dry flat
Gauge: 5 – Bulky
Knitting Gauge: 15 sts and 20 rows with a 6 mm (U.S. 10) knitting needle
Crochet Gauge: 12 sc and 14 rows with a 6 mm (U.S. J/10) crochet hook
Use for: Knit and crochet projects
Tutorials