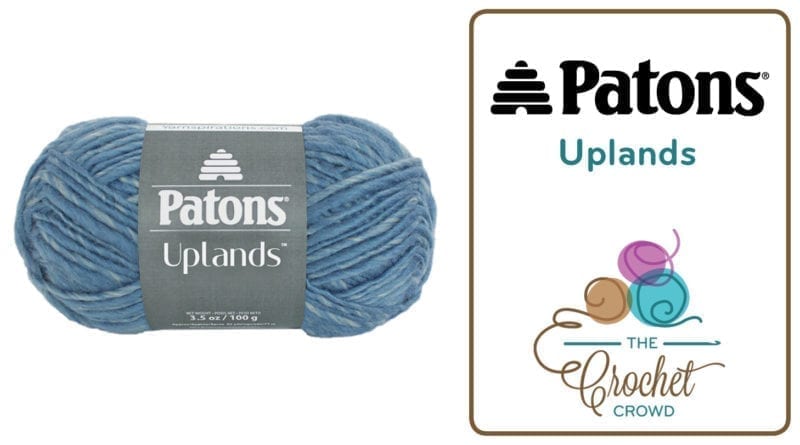 What To Do With Patons Uplands Yarn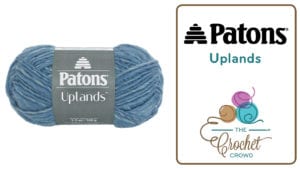 What To Do With Patons Uplands Yarn
Patons Uplands are one of those yarns that is potentially leaving the marketplace really soon. Many of the colours have been marked for clearance through Yarnspirations Clearance Center and you may find it reduced on the shelves in stores near you.
I'm sad to see this yarn go but understand that yarn does come and go based on demand. The projects featuring this yarn turned out so cool. I think for crocheters, part of the hang up was that the yarn does change thickness. Based on online comments, people prefer the yarn to be a solid or intentional variegated colour and the thickness to remain the same. For me, I enjoy the variety and mix of the fibres. It feels and looks more artistic than anything. For me, I appreciate that A LOT!
This yarn is 50% wool and 50% acrylic. So for us in the colder temperatures in the winter, we need all the warmth that we can get when the thermometer wants to give up on life!
So take advantage of the clearance and consider this yarn. If this yarn is up your alley, then grab it while you can because it's shelf life is soon coming to an end.
See All Colour Choices
See all colour choices for this yarn at: Available Yarn Colours
Yarn Story
Introducing Patons Uplands – a wool blend yarn, that is bulky in weight and heavy on style! Perfect for garments and accessories, Patons Uplands comes in a range of neutrals and warm brights, which are grounded in a light colored twist.
Content: 50% Wool, 50% Acrylic
Ball Size: 3.2 oz / 90g, 99 yds / 90 m
Care: Hand Wash, dry flat.
Gauge: 5 – Bulky
Knitting Gauge: 14 sts and 18 rows with 6.5 mm (U.S. 10 1/2) knitting needles
Crochet Gauge: 11 sc and 12 rows with a 6.5 mm (U.S. K/10 1/2) crochet hook
Recommended for: Knit and crochet garments, accessories, and home décor.
Gallery