Project Maple Press Release – Canada's 150th Crochet Maple Tree
Canada's 150th Crochet Maple Tree
With the celebrations of Canada Day 150th, Daniel Zondervan and Michael Sellick, both Canadian, originally were going to travel across Canada to collect Crochet Maple Leaves from crocheters and knitters to create Project Maple. Unfortunately, as many are aware, Daniel had a heart attack a month prior to the tour and the tour was cancelled, for obvious reasons. However, the idea was still a great idea and instead of traveling across Canada, crocheters globally were asked to participate by mailing finished crochet maple leaves to The Crochet Crowd instead of cancelling the exhibit concept.
The mission was to collect at least 5,000 crochet maple leaves to assemble a Crochet Maple Tree to honour Canada. Crocheters could use any yarn and colour they had access to. No minimums were given for participation and in return, their names would be added to the official participation lists for this project.
Crocheters were given the assignment in June 2016. They were given a pattern and video tutorial on how to make the leaf. Visit Project Maple Assignment and Participation List for more details. Crocheters started mailing in their leaves as early as July 2016 and trickled in throughout a 6 month period. With a deadline of November 30th, 2016. Crocheters not only hit the target count but went over double the expected amount. It was truly incredible. Many leaving notes, even from foreign countries, expressing their love for Canada and wanting to be part of this event.
Final pictures will be shown in a Social Reveal close to Canada 150th Celebration Day. It is the hope to be on exhibit in Ottawa. Location is pending, waiting for final authorization. Once location is firm, we will update this article to it's location and expected time frame to be on exhibit.
Social Media
This is The Crochet Crowd initiative created and managed solely by The Crochet Crowd.
Hashtags for this Exhibit
#ProjectMaple
#CrochetMapleTree
#TheCrochetCrowd
Interview Requests
We can be reached for interviews. We have also documented our journey through photography of the collection, sorting and building process of the tree.
We are located in Walkerton, Ontario Canada.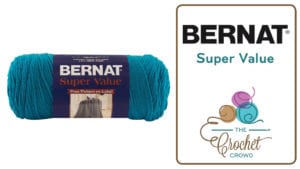 Here are Some Fun Facts
12,393 Leaves were Collected
440 Crocheters from Around the World Participated.
Countries that the leaves came from were Canada, United States, Australia, United Kingdom, Netherlands, Belgium, Chile, Finland, Sweden, Hungary, Iceland, Ireland, Malaysia, New Zealand, Philippines, Spain and Switzerland.
Over 8,200 hours were used by the community to crochet all of the leaves.
If one person were to crochet all of the leaves, it would take them over 4 years working full time to make them all.
If the leaves were to be laid out in a line, they would extend 6,196 feet / 1.17 miles or 1889 meters / 1.9 Kilometers
The tree took an equivalent of 566 balls of yarn of Bernat Super Value, a Canadian made yarn. Crocheters were allowed to use any colour or brand of yarn to participate.
Concept – Crochet Maple Tree
The symbolism of the Crochet Maple Tree, inspired by Daniel Zondervan, consists many colours, yarn and individuals that represents diversity in the world we live in. By putting them together in a tree, symbolizes the growth that we all develop to achieve our true colours.
This tree was not created by master artists but, in fact, features the everyday crocheter or knitter to bring this project together as one. The community effort is inspirational and displays the importance of supporting cultural unity.
The Crochet Maple Tree is based on The Crochet Crowd's strong commitment to community building and awareness. With commitment to free education and personal crochet skill building, this tree is example of social media and global DIY (do it yourself), where many of these leaves have been created by people who may struggle to read patterns and use our free educational platform for help to inspire and develop their personal creativity.
The design is still under construction and a secret; however, we can give you some hints.
The tree stands 20 feet tall.
15 feet diameter.
We had to address height, weight, support, connections, leaf applications and transporting. Most importantly, ease of assembling and disassembling of the tree for ease of transportation and storage.
Behind the scenes construction pictures will be shown after the reveal of this tree. 
Construction
The concept was inspired by a last minute idea inspired by the Canada 150th Celebrations. It completely flipped our original concept and made the tree more achievable to be able to accomplish wiring over 12,000 crochet maple leaves. Our idea was flipped due to the overwhelming support of participants and leaf quantities that were received. The tree was changed to accommodate more than double of what we had originally planned. It's a great problem to have. It shows community interest and support. We loved it.
The main concept, by Daniel Zondervan, had to be transformed into technical dimensions to consider weight balance and structural support. With Michael's former background in engineering with structure and support, both worked together over a 6 day period of over 60 hours to make the frame for the tree.
The construction was completed in front of Daniel and Michael's home. Neighbours and town folk were stopping by to see what was going on. Everyone seemed so excited to see something being constructed in honour of Canada. It was so awesome.
Project Maple Leaf-A-Teers
With over 12,000 crochet maple trees, we are very fortunate that we have people in our region and some crocheters from the Northern United States that came up to rural Walkerton, Ontario to help apply the leaves to the tree. A list of participants will be provided in the Participation Lists when this is done.
It's currently under construction and we are still gathering names of participants.
It's a Wrap
This project couldn't have been possible without the overwhelming support of crocheters and knitters. This incredible tree is a true celebration, not just for Canada but also for crocheters uniting together to achieve a large goal.
It is our hope that Canadians, and friends of Canada, will look at and appreciate the teamwork it took to create this structure in honour of Canada.