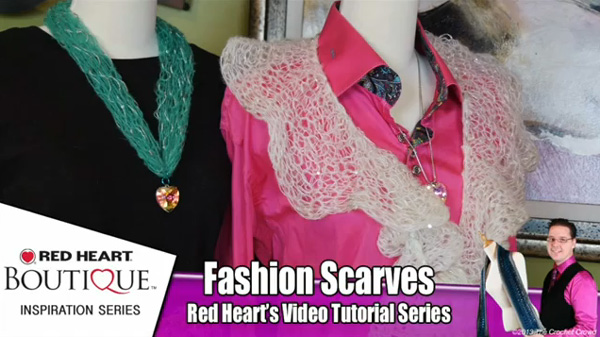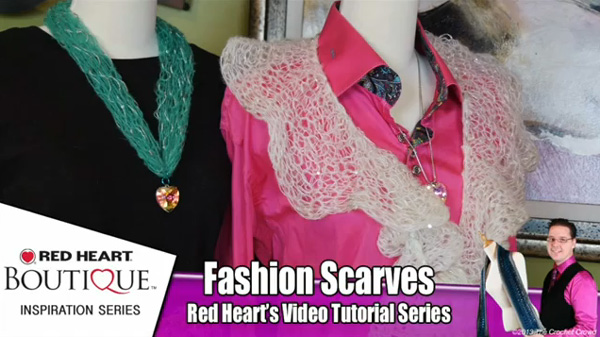 Get Ideas with Rigoletto
We have 4 Ideas in this video for Red Heart featuring Rigoletto Yarn. It's a brand new fashion yarn by Red Heart. Rigoletto is a very fast project as all of that fabulous ruffling is part of the yarn.
In this tutorial you can expect:
Learn how to knit with this featuring my co-host Kristin Omdahl
Learn how to make a necklace.
Learn how to make a cowl
Learn how to crochet a scarf.
Video Tutorial & Demonstration
Yarn product is from Red Heart Yarns.