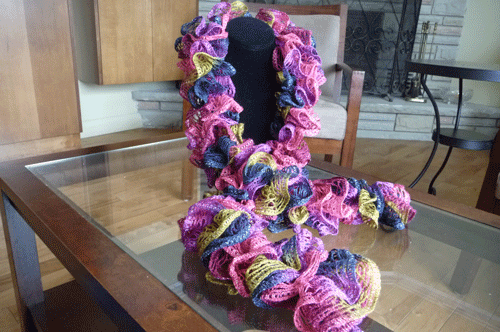 How To Wear Your Sashay Yarn Scarves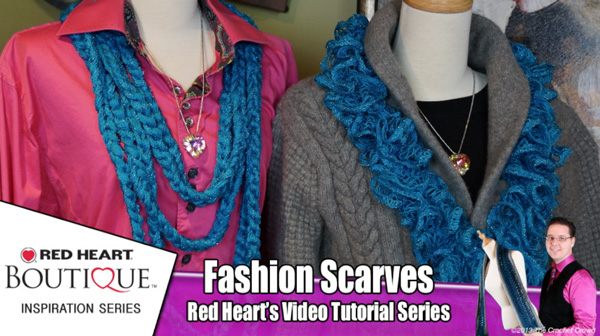 Tips on Wearing Sashay Yarn Scarves
Now that you have completed your Chain or Knitted Ruffle Sashay Yarn Scarves, how do you wear them? 
Follow My Videos to Make your Own
I have come up with different ways you can style your Sashay Scarves for wearing them. The Chain Scarves are about 19 Feet in length if you use a 10 mm or size N crochet hook, you have different wearing options. How you style them on your body is obviously a personal choice. Some of what I am showing you may be something you already know, but I have found a cool way to tie up the chain scarves to be casual, funky and unique.