To Sew or Not To Sew + 20 Free Crochet Patterns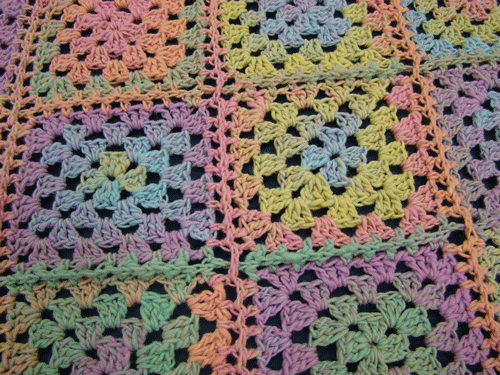 Sew A Needle Pulling Thread
Afghans that you sew together or even the hint of using a darning / tapestry is the equivalent of nails going down a chalk board for some people.
You either like it or you don't. I think for me, speaking bluntly, it depends on my mood and my level of interest excitement for a project. If I am loving the idea, no sweat… if I am not so interested, I better put a seat belt around me and my chair as my mind way wander and I suddenly have to do other things that are anything but sewing.
Many people write me, "PLEASE MIKEY, NO SEWING FOR YOUR CHALLENGE! PAAAAAAHLEASE!" This type of request makes it rather challenging as you have other people who dislike doing full size 1 piece afghans as it's too hot in their region and/or they prefer to work on mini size squares. Truth is, we are each unique and different. Trying to satisfy one type of crocheter, it upsets another group and vice versa. I just cannot win.
I think there are pros and cons for each type of crochet afghan project. Why do you think there are hundreds of thousands of patterns on the market for crocheters? It's because we all have different interest levels. What I like is guaranteed not to be liked by all other crocheters in the world. Creativity is subjective and personal. It is connective and emotional.
To please both sides of the spectrum, let me get you some free crochet patterns:
Free No Sew Afghan Patterns
Incredible Afghans That Require Sewing
Carousel Throw Crochet Pattern

Carousel Throw (on right)