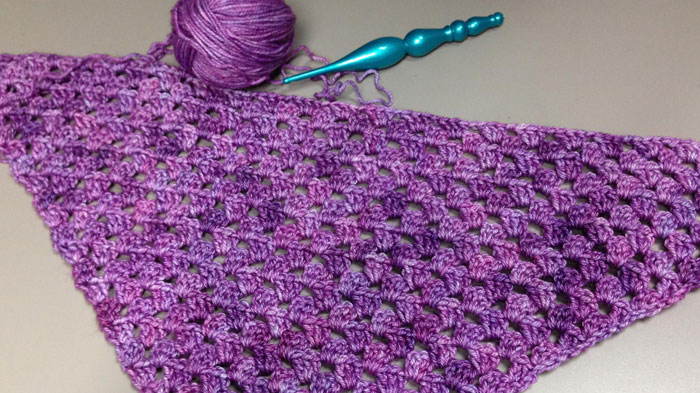 Show us your #trianglescarf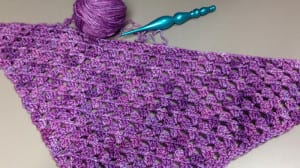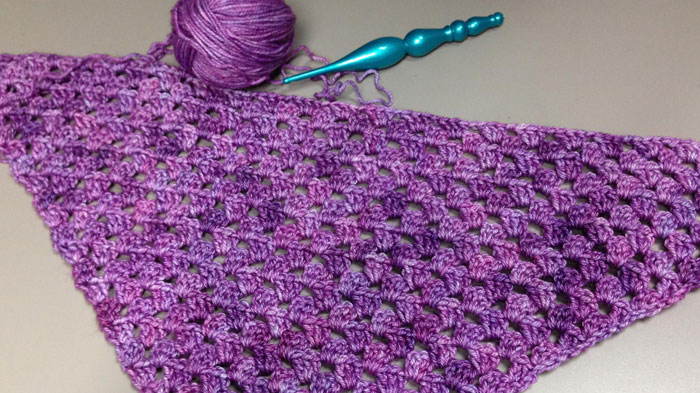 #thecrochetcrowd #trianglescarf
Yesterday, Mikey showed us two ways to make the same pattern using different yarn.  He first made the Big Fringe Triangle Scarf using Bernat Satin yarn then he made the same scarf using Patons Kroy Socks FX yarn.  You can see his second version online called the Exquisite Triangle Scarf.  Isn't it awesome how just changing the yarn and hook size how personal you can make it your own?  The options become endless!
So even though I already have 3 WIP's in my current bag, late last night I frogged a piece that didn't quite work out the way I expected and decided to give this one a try.  Holy moly what an easy and quick pattern!  Look how far I got in a short time.
Mikey and The Crochet Crowd would love to how many of you can do one of these fun and easy scarves and post to our Facebook, Instagram, Twitter and Pinterest.  Please use the hashtags #thecrochetcrowd #trianglescarf when uploading your scarf so that we can see all your creativity.
Ready, Set… Show us your #hashtags!
Be creative! 🙂 – Jeanne – The Crochet Crowd
Video Tutorials